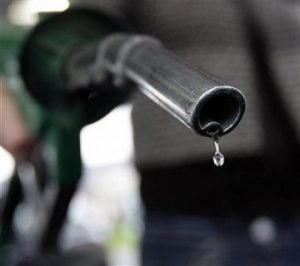 Mkpoikana Udoma
Port Harcourt — Following the ongoing fuel scarcity in the country, the National Emergency Management Agency, NEMA, has cautioned members of the public against storage of premium motor spirit in residential areas.
Zonal Coordinator of NEMA, Southsouth, Mr Godwin Tepikor, advised against hoarding petroleum products at home, advising memebers of the public to only buy the quantity of petrol which they can use at a time, to avoid fire explosion.
Tepikor, speaking on a live radio program monitored by our correspondent in Port Harcourt, warned that combustible materials could trigger fire explosion particularly this harmattan period.
He explained that any slightest ignition can cause fire explosion due to the harmattan period, as every element becomes dry and dehydrated.
"For fire to come up, three elements must come together, namely heat, oxygen and fuel.
"Fuel is anything that is combustible and because harmattan season is a season where a lot of heat around, virtually every element becomes dehydrated and the water content of these elements becomes very reduced and the tendency is that at the slightest ignition, it can result to fire.
"We advised citizens that since we have entered the harmattan season, we have to be very careful with the way we handle combustible materials.
"We should desist from the tendencies especially now that there is scarcity of petroleum products.
"We should desist from hoarding petroleum products. Buy the quantity you can use at a time. Don't store petroleum products at home."
Follow us on twitter