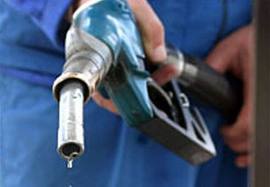 27 March 2017, Sweetcrude, Accra – Ghana will as from July 1 this year commence importation of clean fuel, according to the government.
To that effect, Chief Executive Officer of National Petroleum Authority, NPA, Hassan Tampuli, has directed that all petrol and diesel coming into the country will have a maximum sulpur content level of 50 Parts Per Million, PPM, by that date.
He spoke at the 4th annual general meeting of the Chamber of Bulk Oil Distributor, CBOD.
The plan was originally billed to take off on April 1, but Tampuli said the date had to be reviewed so as to engage Tema Oil Refinery, TOR, to make sure that the refinery as a national asset is not put at a disadvantage position.
Moreover, according to him, government had to push the date forward since gazetting has not been completed by Ghana Standards Authority, GSA, meaning that it might be impossible to get legal backing for the plan by April 1.
A report published last year by Public Eye, a Swiss-based organisation, had indicated that some European companies had been shipping toxic diesel to many African countries, including Ghana.
The report revealed that the diesel samples contained up to 378 times more sulphur than is permitted in Europe.