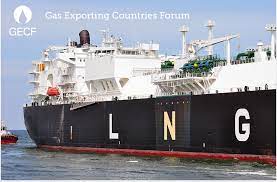 London — Asian spot liquefied natural gas (LNG) prices reversed their multi-week downward trend and rose to a three-month high this week, tracking European gas gains and as high temperatures in north-east Asia increased cooling demand.
The average LNG price for August delivery into north-east Asia LNG-AS jumped by 50% from the previous week to $13.50 per million British thermal units (mmBtu), its highest level since mid-March, industry sources estimated.
"Volatility set in mid-week with news of (Norwegian) outages which caused a rally in European prices and naturally Asian prices followed suit," said Toby Copson, global head of trading at Trident LNG.
"While spot offers might reflect that, demand still isn't there and we will see other players turn away until congruence on demand," he added.
Ryhana Rasidi, LNG analyst at data analytics firm Kpler, said that despite the increase, Asian prices are at a discount to European gas prices, which has seen prompt loading cargoes from the United States point back towards Europe.
In Europe, gas prices at the Dutch TTF hub turned bullish this week, after hitting a two-year low at the start of June, on reiterated plans to close production at the Dutch Groningen gas field in October, and ongoing maintenance at the Norwegian Troll and Oseberg gas fields, which followed an extension to an outage at the Nyhamna gas processing plant.
"It is almost like seeing a re-run of last year, when spiking European prices would feed into higher Asian prices. Thursday's news about the closure of Groningen was not unexpected but appeared to feed into a mood and probably reflected an element of short-covering in European gas markets," said Robert Songer, LNG analyst at data intelligence firm ICIS.
S&P assessed its daily north-west Europe LNG Marker (NWM) price benchmark for cargoes delivered in July on an ex-ship (DES) basis at $12.755/mmBtu on June 15, a $0.343/mmBtu discount to the July gas price at the Dutch gas TTF hub, according to Allen Reed, managing editor of Atlantic LNG.
Meanwhile, Argus assessed the north-west Europe DES price at $12.40/mmBtu while Spark Commodities estimated the price at $12.543/mmBtu.
Spot LNG freight jumped this week as vessel availability starts to tighten ahead of the winter, with Atlantic spot rates touching a new high since January at $60,500/day on Friday, and Pacific rates rising to $54,750/day, said Henry Bennett, global head of pricing at Spark Commodities.
Reporting by Marwa Rashad; Editing by Nina Chestney – Reuters
Follow us on twitter