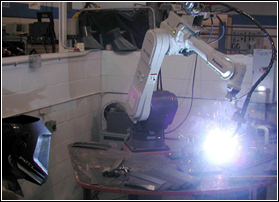 Jimitota Onoyume
25 November 2011, Sweetcrude, Port Harcourt – NIGERIAN Institute of Welding has raised alarm over the quality of welders being trained by the Niger Delta Amnesty Committee. President of the Institute, Mr Solomon Edebiri said the welders were being issued certificate by training centres which would not be recognised for employment by reputable firms in the country and beyond.
According, to him, the NIW which is an affiliate of the International Welding Institute is the institution recognised by the Nigerian local content board to certify welders at the end of their training.
"Their welders may not be recognised, they still treat welders as a common thing because they allow training centres to issue certificates to the welders. The certificates will not be recognised anywhere in the world. "
"I pity the boys, I don't know the type of training the amnesty is given to the boys, probably they just want to give them training but not the certificate that can make them be employable by reputable firms. NIW has the authority of the Nigerian local content board as the only welding institution to certify welders in the country. NIW is an affiliate member of the international welding institute. We ensure our training must be in tune with the international organisations".
Continuing, he said the NIW recently helped to set up the Ghana Welding Society and had been called to help build capacity in welding for Saotome
.
"We are to partner with Saotome authority to build capacity in welding to international level. We will look at their institution and correct weaknesses. We have gone to their polytechnic to see what they have."