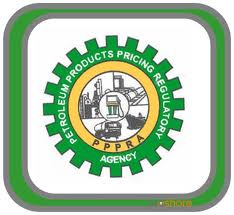 Henry Umoru

& Inalegwu Shaibu 15 February 2012, Sweetcrude, ABUJA — Senate Joint Committee, probing the management of the Federal Government petroleum subsidy scheme, has discovered that the Petroleum Product and Pricing Regulatory Agency (PPPRA) gave right of approval to portfolio investors to import petrol under the subsidy scheme.
The committee, at the ongoing investigative hearing on the management of N1.7 trillion subsidy funds, found out that many companies without the capacities to import fuel and with no storage facilities or retail distribution outlets were given licence of importation by PPPRA.
The committee, upon the discovery, summoned the management of Keystone Bank and Union Bank to appear before it on Monday with details of transactions and payment of all subsidy claims to the beneficiaries.
Chairman of the Committee, Senator Magnus Abe, who issued the summons, Tuesday, in Abuja also ordered the management of PPPRA and Petroleum Product Marketing Company of Nigeria, PPMC, to appear before it on Monday to explain why approvals were given to unqualified companies.
MOMAN petition
Chairman of Oando Nigeria Limited, Mr. Wale Tinubu, was also ordered by the committee to appear before it following his petition to Major Oil Marketers Association of Nigeria, MOMAN, accusing some oil majors of diverting domestic kerosene for aviation fuel.
Abe said: "Clearly, there are some operators we need to talk to and some persons we invited to brief us. From our resolution here, we can see that there are briefcase companies that were getting approval to import fuel, there are serious operators and those that have invested heavily in the oil sectors.
"The Managing Director of Oando should do everything to be here next week. We also want the PPPRA, PPMC and the banks that paid for all the transactions to be here because we want to see copies of the transactions and we want to know the criteria PPPRA used in allocating licence to the beneficiaries."
Briefcase operators
Three oil companies, Lumen Skies, Majope and Duport Marine Limited, all admitted before the committee that they had no outlet stations, trucks or storage stations but got allocations from the PPPRA.
Managing Director of Duport Marine, Mr. Tosin Odusanya, admitted before the committee that he got N5.2 billion for importing 50,000 metric tons of petrol even though the company had no tank farms and retail outlets.
He said: "We do not retail, we sell ship load to retailers that include Oando, Ascorn, Sahara Oil and few others."
Proof of transactions
But the committee was unsatisfied with the explanation, leading Senator Abe to request for proof of transaction between the companies.
Abe said: "We want proof of your transactions with Oando, bank transactions that show that they paid for those transactions."
Total Nigeria Limited Executive Director, Felix Boni, who also testified before the committee revealed that his company received N43 billion from PPPRA between 2006 and 2011 as subsidy reimbursement. Total also imported 1246 cubic meters of petrol within the period.
Building of refineries
On why major oil companies in Nigeria are shying away from building refineries, Boni told the committee that investing in refineries would be possible if stakeholders are allowed to determine the right way of operations.
He said: "Refinery investment, very important and complex that required strict regulation, good and economic performance."
Chief Executive Officer of Capital Oil Nigeria Limited, Ifeanyi Uba, in his submission to the committee described subsidy as a lazy man's business, adding: "It is not taking us to anywhere; it will bring trouble to us later. Subsidy is putting everybody in the same pace. The PPPRA will give you same allocation with the man in portfolio that is not right."