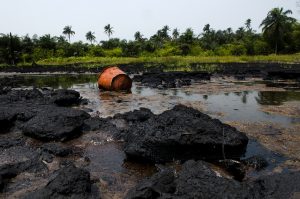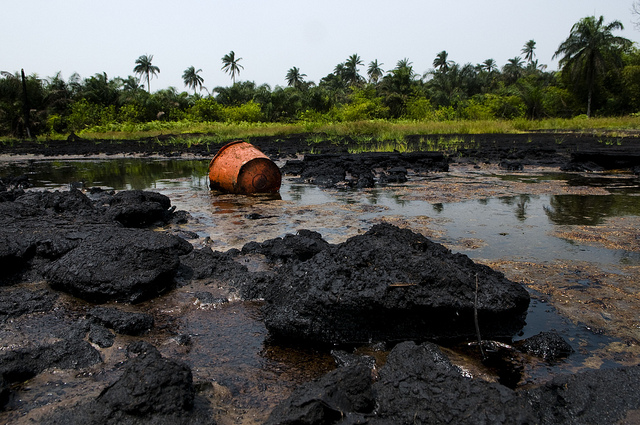 Mkpoikana Udoma
Port Harcourt — The Board of Trustees, BOT, of the Hydrocarbon Pollution Remediation Project, HYPREP, has cautioned the youths of Ogoni against acts capable of re-polluting already remediated areas in Ogoni, in order to ensure the Federal Government's efforts in Ogoniland were not in futility.
The BOT, which is in charge of Ogoni TrustFund, also expressed satisfaction with the progress of work done by
HYPREP in Ogoniland
, including level of remediation, provision of water and the planned Ogoni power project, specialist hospitals, shoreline remediation and mangrove planting projects.
The BOT Chairman, Dr Michael Nwielaghi, speaking to newsmen in Korokoro Tai, after members of the Board took a three-day tour of HYPREP project sites across the four local government areas of Ogoniland, called for synergy with the Rivers State government in the sustenance of HYPREP projects.
Nwielaghi said the tour was imperative in line with HYPREP gazzette, which mandated them to do occasional tours in order to be acquainted with the projects and how the funds they have approved and released for the implementation of the UNEP Report in Ogoniland, were being spent.
He said: "Having gone round all the project sites within the four LGAs, we have observed that in the remediated sites, grass and tress are growing already. Without fear of equivocation, there has been value for funds spent for remediation.
"We have also taken steps to inform the Project Coordinator on safeguarding the sites from re-pollution and sabotage, so that we won't have to come back to look for money to spend on projects that already have been completed.
"We have engaged with the contractors at where there are issues. I will give a score of 70 percent on the work done so far, the problem is lack of adequate publicity. The project is not running out of funds. The shoreline project will soon come on stream and over 2,000 Ogoni youths will be employed.
"After all these projects must have been completed, we will urged  the Rivers State Government to partner for sustainability of the projects."
Similarly,  the Project Coordinator of HYPREP, Professor Nenibarini Zabbey, disclosed that the BOT has so far released about $360million for the implementation of the UNEP Report in Ogoni.
Zabbey added that remediation process has begun in the medium risk sites, adding that 39 active  remediation sites were ongoing in Ogoni.
He said: "We have awarded new 14 water projects that will reticulate water to 52 communities, we have also awarded 32 shoreline clean-up contracts that will clean crude oil pollution within Ogoni shoreline. We have awarded nine pilot contracts that will plant mangrove in Bomu.
"We have completed many simple sites and now we are dealing with medium risks sites, after then we will move to the complex sites where there is high level of ground water contamination.
"We will also carryout sensitization on the need to prevent every new spill in the Niger Delta, because the Niger creeks are interwoven, what happens in one creek will be carried by the tide to another creek in another state."