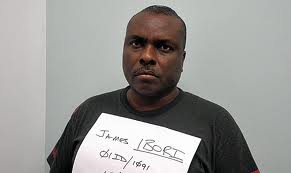 28 February 2012, Sweetcrude, LONDON – James Ibori, former governor of Nigeria's oil-rich Delta State has pleaded guilty to 10 counts of money laundering and conspiracy to commit fraud at a London court.
He pleaded guilty on Monday to the charges he has faced since arrest in Dubai on a UK warrant in 2010.
UK authorities have accused Ibori of stealing £250 million ($396.6 million today) over an eight-year period.
The BBC quoted a lawyer for the prosecution as saying: "(Ibori) was never the legitimate governor and there was effectively a thief in government house. As the pretender of that public office, he was able to plunder Delta state's wealth and hand out patronage."
A British police officer involved in the case was quoted by the BBC as saying: "The vast sums of money involved were used to fund Mr Ibori's lavish lifestyle. We will now be actively seeking the confiscation of all of his stolen assets so they can be repatriated for the benefit of the people of Delta State."
He was originally arrested in 2007 before being freed but rearrested in Dubai and extradited to the UK in 2010.
In 2007 the UK froze assets said to belong to Ibori of $35 million, the BBC said.
Ibori is due to be sentenced in the UK on April 16.