17 June 2015, Lagos – The interim board and management of International Energy Insurance (IEI) has  said  that its target is to stabilise the company  and create  stronger management support for it to remain effectively competitive.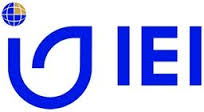 The new board, which started overseeing the affairs of the company three weeks ago, also said its focus is to return the company to stronger capacity to be able to compete effectively and meet its obligations.
The new IEI board which assumed management of the company  following the dissolution of the former board  by the National Insurance Commission (NAICOM), said it has embarked on restructuring of the company's operations, relationship with brokers as well as investment amortization.
The interim board chairman, Mohammed Ahmad, who disclosed this during a brokers forum organised by the company in Lagos said the company is healthy and have the capacity to meet all its obligations. He said the intervention of NAICOM is to protect policyholders, investors and other stakeholders interests.
"Regulatory intervention was to ensure that individual interest does not destroy the institution, particularly that there were squabbles amongst board members."
He stated that intervention does not amount to stress on the company, but could be for the interest of the industry to avoid laying a bad precedence.
Ahmad who has many years of experience as a regulator across the financial services industry including CBN, NDIC and PenCom where he retired as pioneer director  of the National Pension Commission the regulator of today's flourishing Contributory Pension Scheme(CPS), said,"We are not here to close IEI, but ensure that actions of the board does not undermine the institution".
"We gave you license not because of the money you paid but because you have promised to exhibit good character, integrity and good corporate governance. We are not here to stay long, but to finish our assignment within the specified time of first six months,  as he assured the brokers that the company would look at all  outstanding claims and pay up within the shortest possible time."
Meanwhile, the company at the brokers forum, unveiled their online Marine Cargo product, meant to assist importers do business without hassles.
Ahmad described the initiative as a remarkable demonstration of the company's innovativeness and growth initiatives.
– This Day