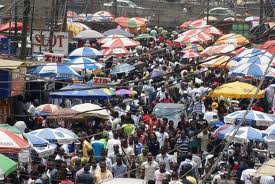 18 September 2012, Sweetcrude, LAGOS – THE Ikeja Electricity Distribution Company, DISCO, has promised to install prepaid metres in the homes of all customers under its network in the next 16-months.
Mr Chris Akamnonu, the Chief Executive Officer of the company, gave the assurance in an interview with the News Agency of Nigeria, NAN, in Lagos.
He said the 16-month target was to ensure that the zone got ahead of the 18-month deadline given by the Nigerian Electricity Regulating Commission, NERC.
NAN recalls that the NERC had set the deadline for all successor companies to metre all their customers' within 18 months, starting from last June.
Akamnonu said the company would increase its monthly installation from 6,000 to 9,000 units to meet the deadline.
"We will ensure that all our customers are metered within or before the 18-month deadline set by NERC.
"Currently, we are connecting 6,000 units of prepaid metres to our customers' homes and we are stepping up to 9,000 as a way of meeting the deadline."
According to him, the re-engineering of the existing metering system has become necessary in view of the huge revenue losses from old metering system.
Akamnonu assured that the new billing system was transparent, moderate and ensured improved service delivery.
He said the pre-paid metres would address the problem of 'crazy bills' and also ensure that consumers only paid for services rendered.
He said the zone had set up a team to monitor the use of pre-paid metres to check abuses and attend to complaints from consumers.