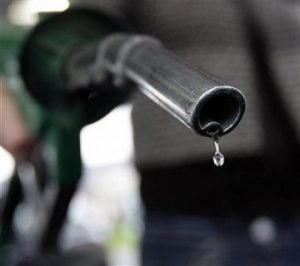 Mkpoikana Udoma
Port Harcourt — The Independent Petroleum Marketers Association of Nigeria, IPMAN has challenged the Special Adviser to the President on Media and Publicity, Mr. Ajuri Obari Ngelale, to a debate over the high cost of petroleum products in the country.
This is as the Presidential Spokesperson on a live television, recently said that the cost of petroleum products in country would not decrease even if the nation's four refineries were to operate at optimal capacity.
Ngelale argued that neither the presence of more refineries in Nigeria, nor the high number of oil marketers importing the product into the country, will lead to lower fuel prices, arguing that fuel price was dependent on the price of crude oil in the international market.
According to him, when crude oil prices are high, fuel pump prices will be high, but when crude oil prices are low, fuel pump prices will be low, hence the cost of petrol was primarily determined by the benchmark set by international regulators, implying that refining in-country would not lead to cheaper fuel.
"Even if we had the most refineries producing the most PMS in the world, you would find that the most prolific PMS producers with their refineries do not charge different from the countries without refineries. I am not saying that we should not have refineries,
"The point I am making on this is that the reason why the price at the pump will not go down irrespective of what our refining capacity is as a country is that nobody spends tens of billions of dollars on building a refinery because of charity or corporate social responsibility, they do it to make money."
But in a swift reaction, IPMAN strongly disagreed with the Presidential Spokesperson, citing the principles of comparative advantage.
IPMAN Chairman in Rivers State, Dr Joseph Obele explained that refining fuel in Nigeria would indeed be more cost-effective than importing it, assuring that fuel would sell at less than N200 per litre if the nation's four refineries were functional.
He predicated his arguments on the concept of comparative advantage, a fundamental economic theory, which explains the ability of countries, businesses or manufacturers to produce goods and services at the lowest opportunity cost for maximum benefits.
The IPMAN Chairman emphasized that Nigeria possesses vast oil and gas resources, hence having functional refineries would allow the nation to harness these resources efficiently.
"By refining crude oil domestically, Nigeria would significantly reduce the costs associated with transporting and importing refined products. This would lead to a decrease in the final cost of petroleum products for consumers."