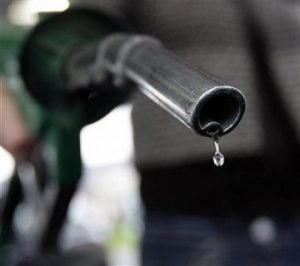 – Accuses NLC of betraying ordinary Nigerians
Mkpoikana Udoma
Port Harcourt — The Independent Petroleum Marketers Association of Nigeria, IPMAN has charged the federal government to tell Nigerians what it plans to do with savings from fuel subsidy removal, urging President Bola Tinubu to subsidize food to ease the sufferings on citizens.
This is as the federal government has reportedly saved over N400 billion so far in the last four weeks, while it is projecting to save over N3trillion annually from subsidy removal.
Reacting, IPMAN maintained that fuel subsidy removal was an untimely action that will strengthen the economy of Nigeria and weaken the purchasing power of the citizens of Nigeria.
IPMAN Chairman in Rivers State, Dr Joseph Obele said indices from the National Bureau of Statistics shows that food inflation in 2023 has risen to 24.45 percent in Q2, as against the initial 22.4percent in Q1 representing a 7.25 percent, which he said was an indication of hardship on citizens.
He recalled that in 2012 when Goodluck Jonathan-led administration removed fuel subsidy, the Subsidy Reinvestment and Empowerment Program, SURE-P chaired by Dr Christopher Kolade was set up as proactive measures of re-investing government savings from subsidy into critical infrastructural projects and social programmes with direct impact on citizens.
He lamented that critical stakeholders were. Ot consulted before fuel subsidy removal and urged the government to channel the subsidy funds into revamping the nation's moribund four refineries to optimal capacity.
"The status quo has come to stay and there is nothing much anyone can do about it, because the glorified Saviour of the masses (Nigeria Labour Congress) has betrayed the people of Nigeria.
"Today, it is obvious as contained in the news that Federal Government since the recent removal of fuel subsidy has saved over N400 billion so far in four weeks and hopeful of saving N3 trillion every year.
"Now the question is, who will account for the savings? Who will manage the savings? What will the savings be used for? How will the average Nigerian benefit from the savings? Will it not be another window for super looting?
"I wish they told us how the savings will be channel for the betterment of the people of Nigeria before the removal.
"Finally, the amount they have saved so far should be channeled towards the immediate finishing of the ongoing rehabilitation of Nigeria owned refineries. What we should subsidized now should be food. Mr. President requested that Nigerians should pay sacrifice for the removal of fuel subsidy, the man who is hungry cannot sacrifice. Nigerians are suffering and hungry arising from the high cost of food."
Follow us on twitter