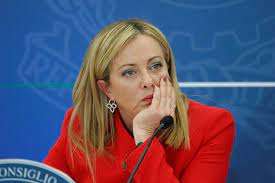 Milan — Italy should end this winter with its gas storage facilities fuller than last year, grid operator Snam said on Tuesday, in a sign that the country has been successful in tackling the energy crisis triggered by the war in Ukraine.
Sham, which manages the bulk of country's stock through its Stogit unit, said its storage was 84% full at the end of last year, higher than the 68% threshold reached at the end of 2021.
"This is a very positive result, made possible not only by favourable weather conditions and the national plan to contain consumption, but determined and supported by the actions implemented by Snam to optimise flow management," the state-controlled group said.
Snam said that there were 9.3 billion cubic metres (bcm) of gas in its storage as of the end of December, 2.6 bcm more than at the same point in 2021. Italy's strategic storage of 4.5 bcm were untouched, it said.
"Barring unforeseeable events, the winter season could close at the end of March with at least 3 bcm of gas in storage, compared to the 0.69 bcm recorded the previous year," Snam said, adding this would make it easier to fill the deposits in time for the 2023-2024 winter.
There are concerns that maintaining storage levels for next winter might be more difficult given the need to replace flows from Russia.
In 2021 Italy imported from Russia around 38% of the 76 bcm gas it used. Moscow started to curtail its fuel supply to Italy last summer and is now providing only a small percentage of the country's current consumption.
Snam manages 9 out of a total of 13 gas deposits in Italy. (Reporting by Francesca Landini
Editing by Keith Weir) – Reuters
Follow us on twitter