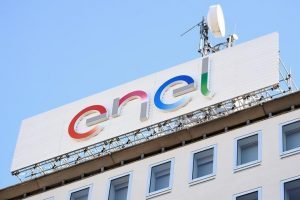 Milan/Madrid — Italy's Enel on Tuesday dismissed suggestions that it is planning to sell its majority stake in Spain's Endesa and that a deal had been discussed involving energy group Repsol.
El Confidencial reported on Tuesday that Repsol Chairman Antonio Brufau had met Borja Prado, an investment banker and former Endesa chairman, to discuss a potential takeover of Endesa before Spain's election this month.
"Enel dismisses the rumours about Endesa as totally groundless," the Italian power group said in a statement, responding to a report by Spain's El Confidencial.
"Enel has no intentions of selling its stakes in Endesa, neither now nor in the future, as the company is a key asset for its strategy."
The Italian company also emphasised that there have been no discussions on any such deal.
"There has never been any meeting between the managers of Enel and Repsol, nor with Borja Prado. This false news risks having distorting effects on the performance of the stock market," it added.
Shares in Repsol were down 3.2% at 13.20 euros by 1257 GMT, compared with a 0.5% decline for Madrid's Ibex 35 index.
A Repsol spokesperson said that company is not studying any deal for Endesa.
Enel's 70% stake in Endesa, Spain's largest electricity provider, has a market value of nearly 15 billion euros ($16 billion) at Tuesday's share prices.
Its sale would significantly reduce Enel's net debt, analysts at Equita brokerage said in a report. However, it added that the Italian group's current asset disposal strategy does not include the stake in the Spanish group.
Media speculation lifted Enel shares to 6.34 euros, their highest this year. The stock then pared gains and was up 1.28% at 6.32 euros by 0823 GMT, outperforming a 0.2% rise for Milan's blue-chip index.
Enel last year committed to reduce its debt through a 21 billion euro asset disposal plan focused on Latin America and Romania.
Flavio Cattaneo succeeded long-serving Francesco Starace as Enel chief executive in May, fuelling speculation over potential changes to the group's long-term strategy.
($1 = 0.9175 euros)
Reporting by Francesca Landini and Pietro Lombardi; Writing by Alvise Armellini; Editing by Keith Weir and David Goodman – Reuters
Follow us on twitter