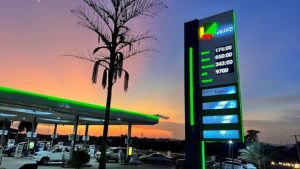 Mkpoikana Udoma
Port Harcourt — The Ijaw Youth Council, IYC Worldwide, has kicked against the $3billion loan obtained by the Nigeria National Petroleum Company Limited, NNPCL from Egypt's African Export-Import Bank, to stabilize the Naira.
Recall that the state-owned oil company, NNPCL, recently secured a $3 billion oil-for-cash loan from Afreximbank, with the claims to support the Naira and stabilise the foreign exchange market, which will be repaid with future crude oil production.
The loan, according to the oil company, will assist NNPC Ltd in settling taxes and royalties in advance, as well as create a balance between Nigeria's current economic needs and future production capabilities.
But the General Secretary of IYC, Mr. Nao Nengi-Obu, said the loan will not have any positive effect on the people of Niger Delta, where crude oil that will be used in repaying the loan will be drilled from.
Nengi-Obu regretted that the oil producing communities in Niger Delta will be subjected to more suffering from oil and gas exploitation and environmental degradation, in order for NNPCL to repay the loan.
The IYC scribe charged NNPCL not to usurp the responsibilities of the Central Bank of Nigeria, and wondered when it became the responsibility of NNPC and not CBN to stabilize the Naira.
He said, "It is not a matter of calling a dog a bad name in order to have it hanged, NNPCL we all know is a failed agency as long as the Niger Delta region is concerned. Over the decades, NNPC has been drilling oil in the Niger Delta, what do we in this region have to show for it other than oil spills, gas flaring which continues to degrade our environment?
"Since NNPC became a company through PIA 2021, how have the people of the Niger Delta benefited from NNPC? Now they are taking more loans which will be repaid with Niger Delta crude oil to further impoverished the region. Our silence should not be taken for granted."