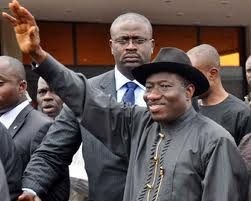 Oscarline Onwuemenyi
31 January 2013, Sweetcrude, ABUJA – President Goodluck Jonathan has said the country will generate 30 percent of all the power it requires through coal by the year 2020.
The president's position was contained in a document obtained by Sweetcrude Reports during a presentation of the Roadmap for the Development of Solid Minerals and Metals Sector in Abuja.
He said presently a lot of coal is being produced in the country and efforts are being made to attract investment in coal-powered plants to take up the raw materials for power generation.
Jonathan expressed the hope that road map would transform the sector into a strategic catalyst for growth.
"Our aim is to facilitate the production of coal needed to fire coal-fired power plants that would contribute 30 percent of the nation's power generation by 2020," he stated.
He further stated that government aims to revitalise the entire steel sector "for the operation and production of 3 million tonnes of liquid steel per annum by 2015 and 12.2 million tonnes of liquid steel per annum by the year 2020."
The president also said that Nigeria plans to become a major regional and global producer of aluminium and steel products with a target of 100,000 tonnes per year of primary aluminium and 3 million tonnes per year of steel products by the year 2015.
According to him, the solid minerals and metals sector possesses great potential for driving the diversification of Nigeria's economy, considering the very rich mineral endowment that the country is blessed with.
"Critically, the exploitation of these minerals can engender higher levels of production in other sectors of the economy as commodities from this sector serve as direct or indirect raw materials for other sectors," he noted.
He explained that, "The desire for the diversification of our national economy from over-dependence on oil as the principal revenue source gave rise to the road map," adding that his administration is fully committed to the operationalization of the document for a vibrant, productive and thriving minerals and metals industry.