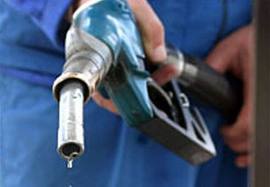 Oscarline Onwuemenyi
02 September 2017, Sweetcrude, Abuja – Minister of State for Petroleum Resources, Dr. Emmanuel Ibe Kachikwu has said that pump prices of Premium Motor Spirit also, known as petrol, are set to fall soon across the country.
Kachikwu disclosed this via a podcast marking his 2 year scorecard which was broadcast from his office in Abuja.
The minister said the supply glut of diesel and the attendant 40% drop in price was a testament to what would soon happen in the petroleum sector.
He noted that "once Nigerians throw their trading skill in it, once competition thrives, the prices will continue to tumble. My guess is that you will see the prices tumble in the next four, five to six months. The market will be more stable and definitely the prices will be lower than what we see today."
The junior minister also disclosed that for the first time in a decade, all three refineries in the country were functional, albeit at 50% capacity.
"We expect to put in investment to put them to 90 per cent capacity," he said.
He also stated that the Nigerian National Petroleum Corporation (NNPC) was flush with savings for the first time, and that the plan was to use the funds to upgrade infrastructure especially on the supply side.
He said, "The time has come to take on the problem bullishly and that is what we are trying to do. So, we believe the ire will be money for infrastructural development in the downstream sector.
"We believe that a lot of the companies will jump up now and be able to sell at the right prices and not the pump down by the problem of price control and will be able to grow their businesses. We believe that most of them, efficient ones will drive prices southward rather than northward.
"And we believe that almost 200,000 jobs will be created in this sector and over 400,000 jobs will be saved, which would have been lost if we had continued on the path we were in."