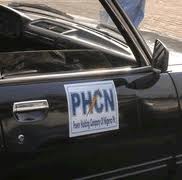 20 May 2013, Kaduna – The Kaduna Electricity Distribution Company, KEDC, has warned that it would punish any of its staff involved in extorting money from customers.
Addressing the Customers' Consultative Council at Sabon-Tasha Business Unit forum in Kaduna, the Managing Director of KEDC, Malam Mohammed Idris, said the management was worried by frequent complaints of monetary extortion by its staff.
Idris said the company was determined to deliver quality service to customers and would not allow any bad eggs to tarnish the image of the company and rubbish its efforts to meet the aspirations of its consumers.
He said: "PHCN/KEDC is committed to ensure efficient service delivery which will meet customers' satisfaction at all times."
Idris said the company designed the forum to create an opportunity for customers to rub minds with the company's management on issues of quality of services with a view to finding solutions to identified problems.
He urged electricity consumers not to relent in reporting erring staff of the company who, under any guise, demanded money from them to fix any damaged property of PHCN/KEDC.
"You are not expected to pay for the repairs or contribute money for the purchase of any of PHCN/KEDC installations in your communities," Idris said.
Earlier in an address, the Business Manager of Sabon-Tasha Business Unit, Mr Gideon Adewuyi, promised that the unit would operate an effective customer care centre to enhance good public relationship.
Adewuyi said the unit would also operate a standby maintenance group to serve as a `Rapid Response Group,' RRG.
He also said that arrangements were on to provide more relief transformers for substations undergoing load shedding.
Adewuyi urged customers to protect PHCN equipment, ensure prompt payment of bills and avoid tampering with prepaid meters as well as restiveness on the part of the youths.
Malam Auta Bawa, the District Head of Kamazoo area, said the people had been experiencing irregular power supply, while it took the authorities long to fix damaged equipment, in spite of the high tariffs they paid.
He also complained about some workers of the electricity company asking consumers for money to carry out repairs.
Bawa commended PHCN for the forum, saying "it is a good development which may help to end irregular power supply in our community."