3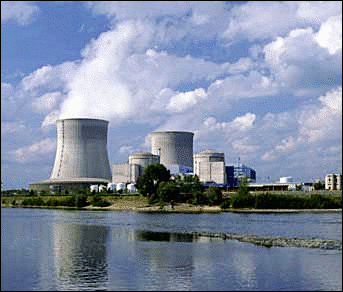 0 April 2013, Nairobi — The Kenya Association of Manufacturers, KAM, has welcomed plans by the government to explore nuclear energy option as alternative source of power in the country.
Chief Executive Officer of KAM, Betty Maina, expressed the association's support for the move, saying the use of nuclear technology for electricity generation will greatly boost the country's manufacturing sector, create jobs, attract more industrial investors and grow the economy.
Maina, who spoke during a familiarisation visit to the Kenya Nuclear Electricity Board, stated that for Kenya to attain its flagship projects and goals of Vision 2030, additional sources of energy were necessary.
"We have geothermal, hydro and the like. The inclusion of nuclear energy is welcome since we need almost 19,000 MW to achieve Vision 2030," Maina said.
The KAM chief executive officer noted that naturally, there could be anxieties around nuclear energy which can however be addressed by adequate public education and sensitisation on the subject.
But, Maina maintained that: "Ultimately, the key issue is to ensure safety aspects are adequately addressed. But all said and done, we need to embrace this technology. Nuclear energy evokes many thoughts."
Kenya Nuclear Electricity Board, KNEB, Executive Chairman Ochillo Ayacko said the organisation was currently engaged in capacity building necessary for the success of the nuclear electricity programme.
"We are building a core of highly skilled individuals. Current training programmes are in Kenya and Korea though we plan to extend this to Slovakia soon," he said.
Ayacko says that KNEB is also preparing the framework for the necessary laws to govern nuclear electricity generation in Kenya. That framework will include the setting up of a regulatory body to oversee all aspects in the lead up to the commissioning of Kenya's first 1000 MW nuclear power plant in 2022.
"A legal framework for nuclear energy involves public participation. We will undertake extensive public outreach to ensure Kenyans are aware of the benefits of nuclear energy and why the country needs it," he added.