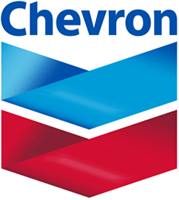 03 September 2013, News Wires – U.S. energy major Chevron has won a tender to explore for shale gas in western Lithuania, the government said on its Twitter feed on Tuesday, as the Baltic state tries to wean itself from its dependence from Russian gas.
Chevron was the only bidder to explore for unconventional hydrocarbons in the 1,800 square kilometre Silute-Taurage prospect, which Lithuanian experts estimate might hold up to 80 billion cubic metres (bcm) of technically recoverable shale gas.
"It was decided to announce U.S. Chevron as winner of the shale gas exploration tender in Lithuania," the government said on Twitter after a meeting of the ruling coalition.
"This is the opinion of the prime minister and the whole government after the coalition meeting," the spokeswoman for the Prime Minister Algirdas Butkevicius told Reuters.
The Baltic state gets all its gas from neighbouring Russia and has said Gazprom overcharges Lithuania.
The European Commission, EC, has started an investigation into Gazprom's pricing policy in the Eastern Europe.
The latest gas market report from the EC showed Lithuania paying the highest wholesale gas price in the European Union.
Lithuania government plans to formalize Chevron's win later in September, and to sign the exploration contract by the end of this year, officials said.
Chevron will be required to agree to invest at least 80 million litas ($30.56 million) in exploration in exchange for a seven-year permit.
"If they act quickly, they can start drilling in half a year after the licence is granted," said Environment Minister Valentinas Mazuronis.
The government had previously postponed the decision after public protests by local communities, who fear the chemicals used in hydraulic fracturing could pollute underground waters.
Similar public protests in Bulgaria led to the country's government cancelling Chevron's exploration permit for unconventional resources.
Meanwhile, Lithuania's southern neighbour Poland has already issued more than 100 shale gas exploration licences to local and international firms which have drilled 48 wells to date.
While none of them has produced commercial flows so far, a recent test in northern Poland has buoyed shale gas hopes.
The Baltic Basin in northern Poland, which also extends to western Lithuania, is the most prospective region in Europe, the U.S. Energy Information Administration, EIA, said in June.
The EIA estimates the Lithuanian extension to hold 0.3 billion barrels of technically recoverable shale oil and 11.3 bcm of associated shale gas, less than estimated by local experts.
The Baltic state consumed 3.3 bcm of natural gas in 2012, all supplied by Russia's Gazprom.
The decision on shale gas exploration comes ahead of Butkevicius meeting in Vilnius with Gazprom's Chief Executive Alexey Miller on Friday.
They are expected to discuss Lithuania's plans to liberalize its gas market, affecting Gazprom's holdings in Lithuania, and Russia's gas transit to its Kaliningrad exclave.
– Reuters