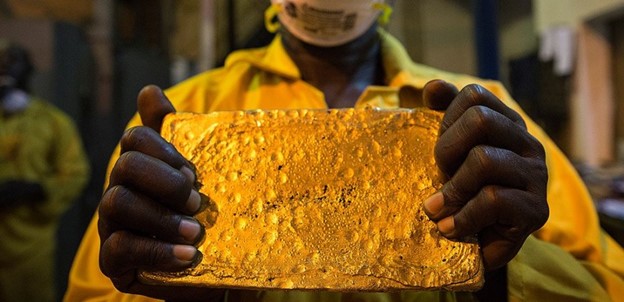 Bamako — Mali's gold exports rose 8.4% in 2022, reflecting a rise in industrial gold production over the same period, data from the country's statistics agency showed on Friday.
The West African country, exported 69.3 tonnes of gold last year, compared to 63.9 tonnes in 2021, according to statistics seen by Reuters. The metal contributes to around a quarter of the country's fiscal resources.
The value of last year's exports was around 2,001 billion CFA francs ($3.24 billion), compared with around 1,867 billion CFA francs ($3.02 billion) the previous year.
Mali is one of Africa's top gold producers and home to industrial mines operated by companies including Barrick Gold (ABX.TO), B2Gold Corp (BTO.TO), Resolute Mining (RSG.AX), AngloGold Ashanti (ANGJ.J) and Hummingbird Resources (HUMR.L).
It exports mainly to South Africa, followed by Switzerland and Australia.
Industrial gold production was around 4.4% higher in 2022 than the previous year because of improved performance in the sector. But it is forecast to fall this year.
Gold reserves stood at around 881.7 tonnes in October, Mines Minister Lamine Seydou Traore said on Thursday.
($1 = 617.7500 CFA francs)
*Tiemoko Diallo, Sofia Christensen, Editing: Hereward Holland & Louise Heavens – Reuters
Follow us on twitter