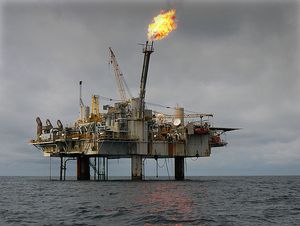 19 April 2013, Houston – Mart Resources has announced that production from its Umusadege field in Nigeria has resumed following the completion of pipeline maintenance and repairs.
The Calgary-based company and its co-venturers, Midwestern Oil and Gas Company Plc., which operates the field, and SunTrust Oil Company, said in a statement, Thursday, advising investors that production from the multiple-horizon hydrocarbon reservoir field resumed the day before following notice from the pipeline operator of the completion of maintenance and repairs to the export pipeline.
Production and deliveries into the export pipeline from the field are expected to ramp up to normal levels over the next several days.
The field started oil production in 2008 and as of May 2011, field production increased to approximately 10,525 barrels per day.
The shutdown of the pipeline, however, which began in late February, meant field production and deliveries into the export pipeline ceased for the whole of March.
The Umusadege oil field, an onshore oil and gas field located in the North Central area of the Niger Delta basin, contains 13 known reservoirs and substantial hydrocarbon reserves potential, according to data derived from 3-D seismic surveys and evaluations based on existing wells.
The field was awarded to Midwestern and Suntrust at a ratio of 70:30; both companies subsequently entered into agreements with Mart under which the company provides technical and financial services.
Mart, one of the first foreign companies to establish partnerships with local Nigerian oil companies under the indigenous and marginal field programs, is very focused on assets in the prolific Niger Delta.
The news of the pipeline's repair and consequent revival of production on the Umusadege field comes on the heels of Mart's recently arranged US$100 million secured term loan facility with Guaranty Trust Bank Plc, intended to finance capital expenditures related to further field development activities as well as the company's ongoing requirements for working capital.
The secured loan facility, arranged through Mart's wholly owned Nigerian subsidiary last month, comes with a five year term and bears interest at 90 days LIBOR plus 4 per cent with a floor of 8.25 per cent.
The combination of pipeline and export facility losses for February as reported by the Nigerian Agip Oil Company topped 40,000 bbls, which corresponds to roughly a quarter of total crude deliveries, based on a net volume of 166,000 bbls received by Agip in February 2013.
News of the resumption in production saw shares of Mart Resources on the Toronto Stock Exchange up 8 cents to $1.57, an uptick of almost 4 per cent.