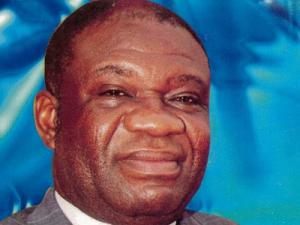 11 April 2013, Abuja – Minister of Power, Prof. Chinedu Nebo, has confirmed a drop in national power generation, attributing it to maintenance being carried out by Chevron Nigeria Limited, CNL, which has led to to shortage of gas supply to the power plants.
Nebo disclosed this at a press conference in Abuja and said the development led to drop in power generation from 4,600 megawatts, MW, to 3,200MW, a shortfall of 1,400MW.
According to him, generating plants affected by the maintenance work are Egbin, Omotosho, and Olorunshogbo power plants in Lagos, Ondo and Ogun states respectively with combined installed capacity of 3,117MW.
He said the plants were shut down last Friday to enable Chevron carry out routine maintenance on its gas pipelines, which were expected to take a few days.
The minister, however, gave the assurance that supply will soon improve. "From Monday we started seeing an increase that has stabilized, and it is still going up. Just this afternoon, we have been told that it has reached up to 3400MW, and it is expected to hit 4000MW tomorrow.
"We are in the process of rehabilitating general facilities, and we will be shutting down from time to time to avoid any incident of system failure," he said.
The minister debunked allegations of a total systems failure at the plants, adding that the routine shut down had become necessary to forestall over-loading, thereby, protecting the equipments that could lead to a system failure.
On outstanding labour issues, Nebo said government had been meeting with union leaders, adding that the relationship has remained cordial.
"We have had a substantial agreement with labour and in no distant time, we will begin settlement and then final handing over of the GENCOs and DISCOs to those who have paid their 25 percent when the whole labour issues are completely resolved," he said.
The Minister of State for Power, Hajiya Zainab Kuchi, who also spoke, said government had successfully concluded the verification of all Power Holding Company of Nigeria, PHCN staff, leaving only the casual staff who are yet to be verified.
She reassured that funds for the payment of the PHCN workers severance package were available and ready for disbursement as soon as all the details had been sorted out.
"We are also working hard to ensure that our transmission infrastructure receives a boost; I am sure some of you are concerned when you heard Manitoba Hydro was shut out and so on. But these things have been resolved; Manitoba is back to work, and we have also inaugurated the TCN board, and we are hoping that there will be synergy between the new managers and the old managers of the TCN," she stated.