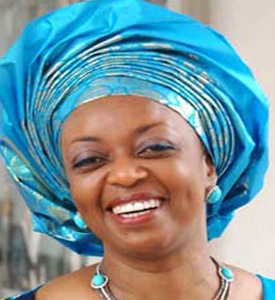 13 August 2013, Abuja – Minister of Petroleum Resources, Mrs. Diezani Alison-Madueke, has endorsed the forthcoming 2nd international conference on petroleum refining and petrochemicals being organised by the University of Port Harcourt, UNIPORT, in collaboration with world-class company, Indorama Eleme Petrochemicals.
The conference is scheduled to hold in Port Harcourt from August 28 to 29. The minister's endorsement was communicated to the organisers after she had been briefed about the elaborate plans to hold the world-class conference for which many international scholars and project experts have also offered to deliver papers.
A statement issued by the Director of the Centre for Gas, Refining & Petrochemicals, CGRP, of the University, Prof. Godwin Igwe, noted that the theme of the conference is "Creating wealth through diversification, transformation and development of our refineries and petrochemical industries".
According to him, the Nigerian National Petroleum Corporation, NNPC, Indorama Eleme Petrochemicals Limited, IEPL, Petroleum Technology Development Fund, PTDF, and the Petroleum Products Pricing Regulatory Authority, PPPRA, among others have shown tremendous interest in the conference.
Executive Secretary of the Petroleum Products Pricing Regulatory Agency, PPPRA, Mr. Reginald C. Stanley; Group Coordinator of Corporate Planning & Strategy, CP&S, and Director of NNPC Transformation, Dr. Tim Okon;  Director General/CEO, NOTAP, Federal Ministry of Science & Technology, Dr. Umar Buba Bindir;  and Managing Director of Indorama Eleme Petrochemicals, Mr. Manish Mundra, have accepted to speak at the conference.
Igwe stated that the forum has four sub-themes namely: Need to develop non-fuel downstream sector; opportunities and challenges for entrepreneurs on sustainable refinery and petrochemical products; funding indigenous research and development in developing countries; and economic growth on the back of the petrochemicals sector.
He stated that the Vice Chancellor of the University, Prof. Joseph Ajienka, and Chairman of the Governing Board of CGRP, Mr. Tony Ogbuigwe who is also the Group Executive Director of Refineries and Petrochemicals at NNPC, have promised that the international conference would meet global standard.
– This Day