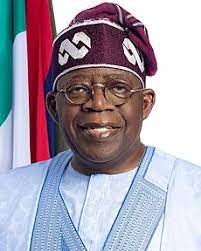 Mkpoikana Udoma
Port Harcourt — The Movement for the Survival of the Ogoni People, MOSOP, has charged President Bola Tinubu to address the alleged "reckless handling of Ogoni cleanup funds, by probing the mismanagement of over $800 million" allocated to the Hydrocarbon Pollution Remediation Project, HYPREP, in the last seven years.
The apex Ogoni group also called for the dissolution of all governing structures of HYPREP, pending the conclusion of investigations into the finances of the Project.
President of MOSOP, Mr Fegalo Nsuke, speaking in Ban Ogoi, Tai Local Government Area of Rivers State, alleged that HYPREP has been milked to death and urged President Tinubu not to allow himself to be stained by HYPREP looting.
Nsuke recalled that Ex-President Muhammadu Buhari had initiated an inconclusive probe into the activities of HYPREP and urged President Tinubu to revisit the issue, noting that continued funding for HYPREP without accountability would encouraged  reckless mismanagement of the project
"MOSOP wants to state that in the past 7 years, HYPREP has been severely decimated by looters. We emphatically state that over $200 million cannot be accounted for in HYPREP. The organisation has been looted to death and it will only be immoral for the government to be silent over such monumental fraud"
"MOSOP expects President Bola Tinubu to dissolve all governing structures of HYPREP, halt funding for the organisation and order a probe into its finances while a re-organisation is pending," he said.
The MOSOP leader further raised questions about some N180 billion approved for HYPREP three weeks to the expiration of the tenure of the Buhari administration, saying that such approvals raised some red flags.
He said: "In three weeks to the expiration of President Buhari's tenure, over N180 billion was approved for HYPREP. The timing of the approvals raised some red flags and reinforces our suspicion that such requests from the environment ministry and subsequent approvals could not have been made in good faith.
"The only way we, the Ogoni people, can begin to have some confidence in the cleanup process is that it has to be conducted transparently. Government and partners cannot spend over $800 million and the Ogoni people will not get water nor are people compensated for livelihood losses.
"There has also been no compensation for people whose sources of livelihood have been destroyed by decades of oil pollution, not to talk of the thousands of people sent to early graves due to pollution related diseases including cancers,  poisoning, and other complications.
"A recent analysis in a government hospital has revealed that 80 percent of people with growths in the mouth which can degenerate into cancers are coming from the Ogoni region.
"The government agency responsible for the cleanup has received over $800 Billion between 2016 to date. It's operations have been lacking in transparency and it has failed to account for its expenditure during the period."