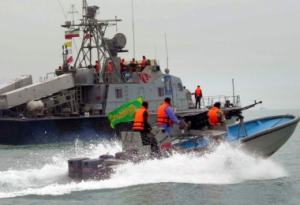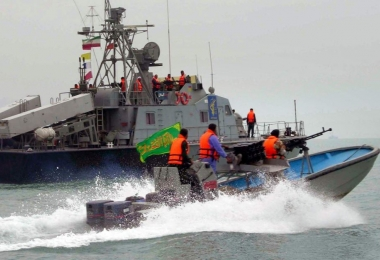 Mkpoikana Udoma
Port Harcourt — The Nigerian Navy has scored itself high on the generality of its operations in 2022, such as anti-crude oil theft, fleet renewal, rescue mission, infrastructural development, revamping and overhaul of gunboats, amongst others.
The Commander, Nigerian Navy Ship, NNS Pathfinder, Commodore Suleiman Ibrahim, said the Navy has carried out several rescue missions and clearance operations, including Operation River Rescue which rescued seven abducted persons including Naval personnel along Bonny channel.
Ibrahim speaking at the NNS Pathfinder 2022 end-of-the-year party, said since he assumed Command on March 31, 2022, he has, together with his officers and men successfully undertaken key aspects of the Chief of Naval Staff's directives in the areas of operations, fleet renewal and infrastructural development.
He said the accomplishments of the Base has led to reduction of black soot in Rivers State, adding that the achievements of NNS Pathfinder would not have been possible without the supports of the Chief of Naval Staff, Vice Admiral Awal Gambo, as well as the supports of the officers, ratings and civilian staff of the Base.
"In order to maximize previous gains achieved in anti-crude oil theft efforts, the Base established and sustained an aggressive patrol scheme. Accordingly, Waterbourne Guard Posts were established daily during patrols at Cawthorne Channel, Isaka Junction, Andoki, Namasibi and Opumakiri and this led to arrest of several suspects, wooden boats, barges, tug and fibre boats during the period under review.
"Due to the resilience of the operators of illegal cooking camps, the Base adopted the approach of using swamp buggies to degrade and dismantle the metal structures used in the camps as tanks, reservoirs and cooking pots. This has ensured the miscreants are severely discouraged and deterred.
"Currently, the Base has four swamp buggies, four tugboats and four barges which are used to deactivate illegal cooking camps within the Base area of operations. This is done in conjunction with the support of Operation Delta Safe under the auspices of Operation Octopus Grip. Currently, the Base Swamp Buggies have dismantled infrastructure used for crude oil theft at Ke, Adamakiri, Tuma, Market Square, Bakana, Bukuma, Bille and some areas in Alakiri.
"Also, the Rivers State Government activated Operation Wipe Out Criminals. The operation is a joint clearance Operation aimed at clearing all identified hot spot within the State and to further degrades the activities of illegal bunkerers and economic saboteurs. Pertinently, during the conduct of the operations, our non-tactical drone served as critical enabler by providing theatre picture building and over the horizon guidance."
In terms of infrastructural development, the NNS Pathfinder boss disclosed that he has carried out some quick impact projects and has outlined some proposals in areas of construction and general maintenance, such as:
"Installation of streetlights, renovation works, mini shooting range, installation of diesel operated sandcrete block moulding machine, installation of 500KVA generator for officers' quarters, renovation and furnishing of NNS Pathfinder children's playground.
"Other ongoing projects, include construction of NNS Pathfinder detention quarters, renovation of the golf course, remodeling of ratings accommodation at NOP Abonnema, remodeling of CNS guest house in Port Harcourt, construction of NNS Pathfinder shooting range."
On Fleet Renewal, the Naval Commodore said in a bid to have an efficient fleet, NNS Pathfinder undertook repair and maintenance works on non-operational boats in her inventory and these include, refit of non-operational gun boats, revamping and complete overhaul of non-operation manta boats, installation of gun-mounts and gun-stand, among others
Follow us on twitter