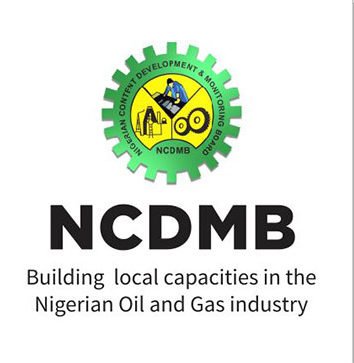 OpeOluwani Akintayo
23 July 2018, Sweetcrude, Lagos — The Nigerian Content and Development Monitoring Board, NCDMB has said it is seeking an amendment of the Nigerian Oil and Gas Industry Content Development, NOGICD Act of 201 while targeting 70 percent increase of in-country expenditure by 2027.
This was revealed by the Director, Finance and Personnel Management, NCDMB, Mr. Isaac Iyalah at the inaugural Capacity Building Programme organised for energy correspondents in Lagos on Monday.
According to him, the Bill to amend the Act is currently up for debate at the National Assembly.
One of the duties of the NOGICD Act 2010 seeks to develop the local supply chain for effective and efficient service delivery without compromising the oil and gas standard.
He explained that when amended, the Bill will further push retention of in-country spent capital in the oil and gas sector from the current 5 percent to 70 percent by 2027.
This he said, will retain $14 billion out of $20 billion in-spent capital in the country, and create 300, 000 jobs by 2027.
"The NOGICD Act 2010 is almost ten years old and we are proud to say that the Board is working to increase the current 5 percent capital being spent in the country to 70 percent by 2027. The bill is currently at the National Assembly for debate. Once amended, we would have created 300 000 jobs by 2027," he said.
Mr. Iyalah informed that participation of indigenous oil companies has since increased from 5 percent to 20 percent since the establishment of the Board almost 10 years ago.
The Nigerian oil and gas sector which is currently dominated by International Oil Companies, IOCs, is over 60 years old, with indigenous companies recently and slowly gaining ground in terms of participation.
He added that the one percent Nigerian Content Development Fund, NCDF being managed by the NCDMB, and domiciled in the Bank of Industry, is to create local capacity and growing Nigerian content in the Nigerian oil and gas sector.
The above target he said, rests on five pillars listed as; technical capability development in the country by training graduates who will be employed in the sector, compliance, and enforcement of appropriate and technical tools in the industry, enabling conducive business environment to attract foreign investors, build organisational capacity through skill, processes, and systems development to support growth in the sector, and sectoral and regional market linkages to increase contribution of oil and gas sector to the nation's Gross Domestic Product, GDP.
Furthermore, Mr. Iyalah explained that the above five pillars also rest on Funding, Regulatory environment, Stakeholders development, including increasing Research and development in the sector.