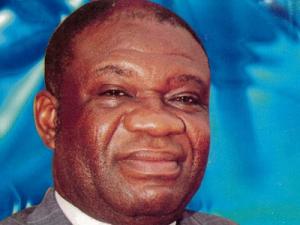 09 May 2013, Capetown – Minister of Power Professor Chinedu Nebo has re-assured Nigerians and potential investors that the on-going privatisation process in the nation's power sector will produce tremendous benefits.
The minister, who spoke in Capetown, South Africa, at an event organised by Nigerians living in South Africa to host President Goodluck Jonathan, explained that private ownership of power concerns would thrive on the economic principle of making profit from producing and distributing energy to all corners of the country.
This liberalisation of the sector, he said, would change the socio-economic fortunes of Nigeria and Nigerians, and push down the cost of telephony when telecommunication firms stop spending money on running generating sets.
Professor Nebo commended the courage and political will exhibited by President Jonathan in driving the privatisation programme and executing hither-to abandoned electricity projects.
The Minister noted that among other things, rural electrification has become a priority of the Jonathan administration, beginning with the full re-activation of the Rural Electrification Agency.
According to Professor Nebo, despite numerous challenges, power generation has doubled under President Jonathan's administration, and will double again within one year, while transmission is expected to increase by at least 50 percent within the same period.
The Minister also announced that one of the significant areas of action has been in capacity building, with presidential approval for the recruitment of thousands of engineers, beginning with an initial engagement and training of five hundred young engineers to man the emerging new power sector.