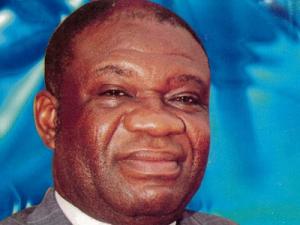 23 May 2013, Abuja – Nigeria's power sector is bedevilled mainly by old and weak infrastructure, causing frequent break downs and resulting in incessant power cuts, Power Minister, Prof. Chinedu Nebo has said.
Nebo revealed this when the Senate Committee on Power, led by its chairman, Senator Phillip Aduda, visited the Ministry as part of its oversight functions, noting that in the last two years, peak power generation has improved from about 2,000 megawatts, mw, to over 4,000mw.
The minister, who lamented the recent fire that destroyed a power sub-station in Lagos, said: "We have a report that a 34 years old sub-station located in Ikeja Disco has been gutted by fire.
"At Egbin, I also got a report of failure due to no maintenance of infrastructure, all these have contributed to the present low capacity to generate and distribute power."
Pleading for the support of the legislators in appropriation of funds for power projects, Nebo emphasized the importance of the power sector and the need to get outstanding projects completed.
In his speech, Senator Aduda said in order to avoid litigations or other problems that could reverse the success so far recorded in the Federal Government's on-going reform in the power sector, all labour related issues should be resolved amicably.