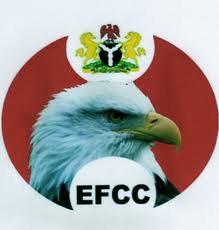 Oscarline Onwuemenyi
26 June 2012, Sweetcrude, ABUJA – THE Nigerian Electricity Regulatory Commission, NERC, has asked the Economic and Financial Crimes Commission, EFCC, to investigate a possible case of fraud and corruption by officials of the Eko Distribution Company Plc against residents of the high-brow Victoria Garden City, in Lagos.
In a letter entitled 'Possible Fraud Against NERC and Electricity Consumers' signed by the Chairman of NERC, Dr. Sam Amadi, to the Chairman of the anti-graft agency, a copy of which was obtained by our correspondent in Abuja, the regulator alleged possible forgery of its documents, which was used by the officials of the distribution company to exploit the unsuspecting consumers in the area.
NERC said it came across a 'circular' on its letter-head, which was allegedly circulated amongst electricity consumers in Victoria Garden City by the Eko Distribution Company Plc.
"The Nigerian Electricity Regulatory Commission denies having issued the said circular and states categorically that the information contained in the circular is a misrepresentation of the contents of the Multi-Year Tariff Order 2 (MYTO 2) issued by NERC on June 1, 2012," it stated.
By the said circular, a copy of which was obtained by our correspondent in Abuja, 'Eko Distribution ComonayPlc' Imposed a mandatory fixed charge of N21,256 on all R3 (Residential Class 3) customers and prevented the customers from buying credit for their meters except they paid the mandatory fixed charge.
According to NERC, some customers complied with the 'demand' by the company and paid the mandatory fixed charge. "By the MYTO 2, the former R3 customers have become R2 and are required to pay N500 per month as fixed charge as opposed to the N21,256 charged by the Eko Distribution Company.
"NERC is concerned about the effect of this possible forgery on consumers as the successful reform of the power sector is predicated upon stakeholders' confidence in the regulatory framework. Corruption has been the main cause of collapse of the sector in the past," the agency noted.
It added that, "To misrepresent to customers the Order from the regulator and make them pay more than was approved by the regulator destroys the basis of the reform. In the event that the matter is left uninvestigated, thousands of customers could be ripped off and confidence in the on-going reform may be damaged.
"We therefore request the kind assistance of the EFCC to investigate the origin of this forgery, determine which staff of the Eko Distribution Plc or any other organization is involved in the perpetration of this act, determine the extent to which the customers within the jurisdiction of the company have been defrauded and prosecute the perpetrators of this crime," the letter concluded.