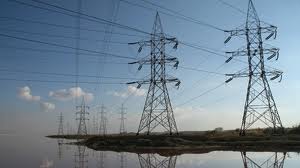 29 January 2013 – The management contract for the Transmission Company of Nigeria (TCN) awarded to Canadian firm, Manitoba Hydro International, is yet to be activated following government's reluctance to hand a schedule of delegated authority to Manitoba to enable it take over full control of TCN.
The management of the TCN was contracted to Manitoba Hydro at the sum of $23 million for a period of three years, and was supposed to have commenced on September 1, 2012.
It was gathered at the weekend that high level interest politics over the control of the market operator and power shift was hindering the contract from being followed through by the federal government.
It was gathered from a presidential source that although a board had been announced for TCN, it is not yet constituted.
According to the source, "the contract has been approved but the people (Manitoba) have not fully taken off. There is no issue with the contract other than reluctance to get them to work. If government appoints a contractor, it means government in its wisdom thinks that a management contractor is the right thing to do for TCN."
While advising government to allow the Manitoba team do a full takeover of TCN, he noted that there were people who did not want the firm's team take over for many reasons.
"There are issues over market operator and, as far as I am concerned, the market operator should be in their (Manitoba) hands. Market operator carries the money and invoicing of transaction. So the key thing is not even the board; government has done well to get the board announced, but the management has to be in place," he said.
The source, who did not want to be named because of the nature of the matter, noted that having a Nigerian TCN chief executive officer (CEO) and a Manitoba TCN CEO created an unhealthy uncertainty and lack of clarity of who to deal with in the market.
According to him, "if the Nigerian team were good enough, they should have been left to stay. It was because of capacity deficit that we are bringing in Manitoba. They are coming only for the fact that they have the capacity to turn things around; so if they are not being allowed to take over, if they must still work under the shadow of the Nigerian people, then it's a waste of time. The reason why you have a management contract is because you believe you have a management problem," he said.
*Leadership