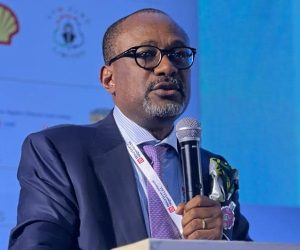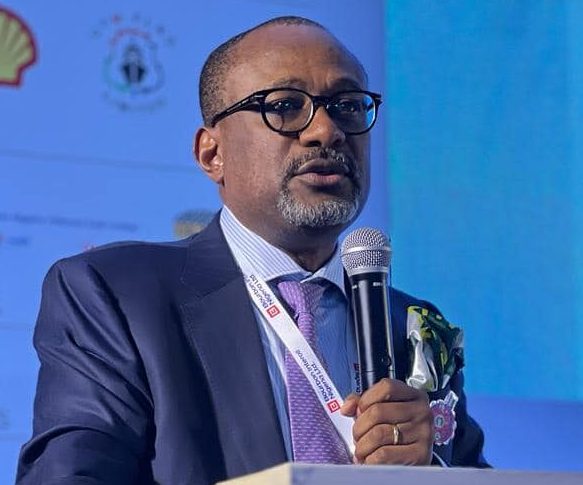 Michael James
Leeds, England —
The
governments of Nigeria and Equatorial Guinea
have opened discussions regarding new partnership such as in the establishment of a joint logistics base, deployment of indigenous capacities across the countries, and lowering the costs of major oil and gas operations.
These opportunities were discussed recently when the Minister of Planning and Economic Diversification of the Republic of Equatorial Guinea, Mr. Gabriel Mbega Obiang Lima, led a delegation to engage the Executive Secretary, Nigerian Content Development and Monitoring Board, NCDMB, Engr. Simbi Kesiye Wabote, at the Board's liaison office in Abuja.
Dignitaries in the Minister's entourage included the Ambassador of the Republic of Equatorial Guinea to Nigeria, Mr. Francisco Edu Ngua Mangue; First Secretary of the Embassy, Mr. Josue Nsue Mbasogo and Personal Assistant to the Minister of Planning and Economic Diversification, Mr. Akim Lima.
Conversations at the meeting centred around inviting reputable Nigerian oil and gas service companies to establish their operational bases at Equatorial Guinea, whereby the companies would use the country's ports to launch their activities in neighbouring countries such Gabon, Cameroon, and Angola. The Minister promised to send a formal request on the partnership to the NCDMB, adding that the support of government institutions would be needed before such business opportunities could be explored successfully.
The Minister complained about the exorbitant cost of key oil and gas operations in the Gulf of Guinea. He further suggested that operators in Nigeria and Equatorial Guinea could lower their costs significantly by collaborating in the scheduling of their respective work programmes such as mobilisation and demobilisation of drilling rigs and other assets.
He hinted that the proposed business relationship and pooling of demand profiles were necessary to attract key investments. This, he said, was because big companies like General Electric would only invest in a jurisdiction if they were assured of markets from neighbouring countries.
On the clamour by western nations for energy transition and plans to progressively displace fossil fuels with renewable energy solutions, the Minister and the Executive Secretary re-echoed their positions that fossil fuels would remain the world's dominant energy source for several decades, and that Nigeria and Equatorial Guinea would not hurriedly abandon their natural resources to embrace renewable energy where they lacked competitive advantage.
Rather both nations would continue to exploit their oil and gas resources to the fullest and use the proceeds to develop their national economies, including renewable opportunities, they stated.
In his comments, the Executive Secretary welcomed the Minister and his entourage, noting that both nations have collaborated closely in the energy sector in recent years and representatives of the Portuguese-speaking  nation have participated in several Nigerian oil and gas conferences and visited some oil and gas facilities as well.
He confirmed that the Board and Nigerian oil and gas services companies were keen to participate in the proposed collaboration, stating that such arrangements were identified in the Nigerian Content 10-Year Strategic Roadmap under the pillar of Sectorial and Regional Market Linkages, he said.
He further explained that Nigerian services companies had developed surplus capacities in several key areas, hence it is imperative to explore opportunities across the Gulf of Guinea, where their expertise and collaboration with players from other nations were needed.
He assured that NCDMB "will galvanise Nigerian services producers under the Petroleum Technology Association of Nigeria (PETAN) and make sure they come with us to your conference, and we will synergise." He added that "there is no need going to US or Singapore. We can work out areas where we can partner. It might be in the marine sector, logistics base. There are huge opportunities."