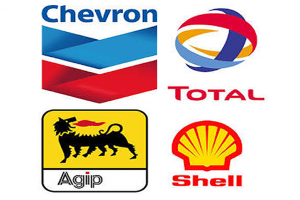 22 February 2019, News Wires — Nigeria has ordered foreign oil and gas companies to pay nearly $20 billion in taxes it says are owed to local states, industry and government sources said, in a move that could deter investment in Africa's largest economy.
In a letter sent to the companies earlier this year via a debt-collection arm of the government, Nigerian National Petroleum Corp (NNPC) cited what it called outstanding royalties and taxes for oil and gas production.
Royal Dutch Shell, Chevron, Exxon Mobil, Eni, Total and Equinor were each asked to pay the central government between $2.5 billion and $5 billion, said the sources, who saw or were briefed on the letters.
Norway's Equinor, which produced around 45,000 barrels per day (bpd) of oil in Nigeria in 2017, confirmed the request.
"Several operators have received similar claims in a case between the authorities in Nigeria and local authorities in parts of the country," an Equinor spokesman said.
Exxon "is currently reviewing the matter", a spokeswoman for the U.S. company said.
Shell, Total, Eni and Chevron declined to comment, as did Nigeria's presidency, petroleum ministry and NNPC.