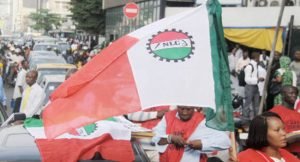 Abuja — The Nigerian Labour Congress, NLC, has put its affiliate unions on strike notice from Wednesday to demand a reversal in petrol price hikes and lower public-school fees.
The NLC, which represents millions of workers across most sectors of Africa's biggest economy, including parts of the oil industry, said it will call out workers on Aug. 2 if the government does not meet its demands.
President Bola Tinubu has embarked on the country's boldest reforms in decades, including removing a popular but costly fuel subsidy and lifting restrictions on foreign exchange trading, a gamble which he hopes will boost growth.
The government has also increased fees across public schools, further raising the cost of living.
The justice ministry said in a statement that a strike would be in breach of an industrial court order stopping unions from calling out workers until the dispute is resolved.
Tinubu has been under pressure from unions to offer relief to households and small businesses after he scrapped the subsidy that kept petrol prices cheap but cost the government $10 billion last year.
The president does not have a team of ministers yet after he won disputed elections in February. He submitted a list of 28 cabinet nominees to the Senate on Thursday for confirmation.
On Wednesday, frontline doctors in public hospitals became the first public sector workers to strike over pay after the fuel subsidy removal.
*Chijioke Ohuocha; editing: Nick Macfie – Reuters
Follow us on twitter