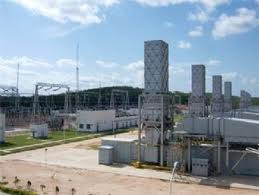 23 April 2013, Abuja – Nigeria is seeking to raise $3.4 billion from foreign banks to fund its power projects, according Mr. Beks Dagogo-Jack, chairman, Presidential Task Force on Power.
The recourse to foreign banks follows high interest rates being charged on loans by the local banks.
Dagogo-Jack disclosed this while speaking with journalists at the Presidential Power Reform Transaction signing ceremony in Abuja.
He was of the view that Nigerian banks have been inadequate in terms of understanding the workings of the ongoing reforms in the power sector, adding that the international financial institutions that will fund the Transmission Company of Nigeria, TCN's, projects were willing to provide the capital at competitive interest rates.
"The banks and institutions … are coming with interest rates that are very low. This is different from the over 20 per cent rates that our own banks give.
"There are also other issues, which banks in Nigeria do not understand about the power sector and they need to take time to know these issues.
"If Nigerian banks want to compete, they should compete on all fronts. And I think this is something, which the Power minister and stakeholders in the banking sector should sit down together and discuss," he said.
Dagogo-Jack was responding to request by the Chairman, TCN, Mr. Tony Elumelu, that the Federal Government should consider Nigerian banks as sources of financing power projects.
Speaking on behalf of the successful bidders for the power generating companies created by the unbundling of the Power Holding Company of Nigeria, Elumelu, who is the former managing director of United Bank for Africa, had said: "The Power minister made mention of banks that would fund the transmission grid project but did not mention any Nigerian bank.
"I think we should consider Nigerian banks in raising the over $3 billion for this project as banks in the country have come of age."
Minister of Power, Prof. Chinedu Nebo, had earlier said a total capital outlay of $3.4 billion was required up to 2016 to bring the country's transmission grid to evacuate all generated power.
"Government is working out the funding of TCN's long-term expansion plan from a mix, which will include the Transmission Development Fund, International Development Banks and multinational agencies," he said.
Nebo observed that the massive increase in generation underpinned the need for a robust transmission grid, stressing that currently, the grid remained a weak link with a wheeling capacity of 4,800 megawatts.
"With government's objective to achieve 10,000MW in 2014 and 20,000MW in 2016, the urgent need to expand our transmission capability to evacuate the projected additions becomes imminent," he said.