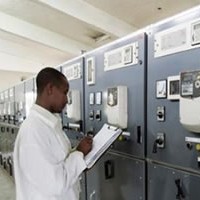 10 September 2012, Sweetcrude, LAGOS – MANAGING director of the Niger Delta Power Holding Company, NDPHC, Mr. James Olotu, says the Nigerian government has so far spent about $8 billion on the 10 medium-sized power plants being constructed under the National Integrated Power Project, NIPP.
The 10 projects, aimed at helping boost power supply in the country is being supervised by the NDPHC.
Speaking during the commissioning of a newly-built mva transmission facility at the Ikeja West Transmission Station, Olotu said four out of the 10 power plants are already in operation.
He listed the operational plants to include Olorunsogo in Ogun State, Omotosho in Ondo State, Sapele in Delta State and Alaoji in Abia State.
The total output from the four plants to the national grid at 1,150 megawatts, mw, he said.
But, he stated that only some units in the commissioned power stations are currently supplying power, adding that output from the remaining units of the plants would be coming up subsequently.
According to him, the other six power generation plants that are under construction are at between 80 per cent and 90 per cent completion stages.
They would all be adding 2,500mw to the national power grid by the end of this year, Olotu said.
"In totality Nigerians have contributed about $8 billion to bring forth into existence 10 power stations that will give them nothing less than 4,774 megawatts of power when completed.
"We are also building hundreds of thousands of kilometres of transmission line across the nooks and crannies of this country including the substations to support those transmission lines.
"We are also building several thousands of kilometres of lines for distribution and also the infrastructure and substations to support it. We are also building gas pipelines within the same fund to ensure that wherever you have a power plant there is gas that is flowing there and there is a line pipe that will be feeding the plant," he added.