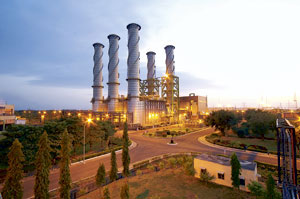 30 October 2012, Sweetcrude, ABUJA – THE Nigerian government has announced attain a power generating and supply capacity of 40,000 mega watts, mw, within the next 13 years.
With this, it expects to cover about 75 percent of the national population in terms of power supply within the same period.
Minister of State for Power, Mr. Darius Ishaku said this at a regional dialogue on the use of renewable energy technologies to improve agricultural activities organised by the Forum for Agricultural Research in Africa, FARA, in conjunction with the Office of the Special Adviser to the President on Special Duties in Abuja.
The Nigerian Electricity Regulatory Commission, NERC, had in a survey it conducted in 2011 on the percentage of Nigeria's population with access to electricity stated that about 35 percent of Nigerians are properly metered and captured as legitimate consumers of electricity supplied from the national grid.
Represented by the Director Electrical Inspectorate Services, EIS, in his ministry, Mr. Kayode Adebisi, Ishaku said the government, in its plan to increase access to electricity across Nigeria was consciously making efforts to encourage sustained and complimentary mix in the country's power generation profile.
"The national target is to have at least 10 percent of electricity generated in the country to come through renewable by 2025, that way our 75 percent projection can be guarantee.
"Already, the 10mw Katsina wind plant is about to be commissioned feasibility studies on dams across the country are going on and it is believed that such energy mixes which are also within the power sector reform document of the government will complement traditional sources of generating power here in Nigeria," the minister said.
Ishaku also assured that reform measures taken in the power sector would also impact on Nigeria's agricultural sector, adding that the development of dams across the country would offer good irrigation opportunities to holding farms and settlements within such regions.