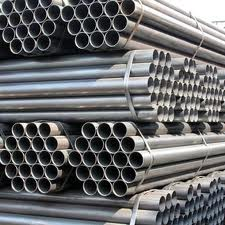 31 January 2012, Swetcrude, ABUJA – The demand for steel pipe has jumped to about 1.2 million tonnes annually in Nigeria.
This was disclosed by Mr. Levy Yuval, Managing Director of SCC Nigeria Limited, owners and operators of SCC Pipe Mill in Ushafa, Abuja, quoting Nigerian National Petroleum Corporation (NNPC) figure.
Yuval said this conservative figure of the country's annual demand for steel pipe, used in both the petroleum and water services industries, was made known recently by the NNPC.
He said local steel pipe fabricators have been unable to meet the huge demand, explaining that SCC Pipe Mill was only able to produce 100,000 tonnes of Helical submerged Arc Welded (HSAW) pipes annually at its factory in Abuja for local consumption.
"As far as I know the full demand in tonnage of pipe in Nigeria is between one million to 1.2 million tonnes annually but we can produce 100,000 tons annually in this factory", Yuval said, while receiving Minister of Petroleum Resources, Mrs. Diezani Alison-Madueke, at the pipe mill.
He disclosed that there was so much room for more investors to come in and said his company plans to open more factories in the country.