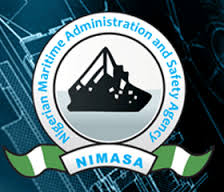 02 July 2013, Sweetcrude, Lagos – THE Nigerian Maritime Administration and Safety Agency, NIMASA, is planning to introduce measures to stop unscrupulous persons from forging its Certificate of Competency (COC) for seafarers.
NIMASA's Director of Maritime and Seafarers Standard Department, Mr Vincent Udoye, disclosed this to newsmen at the venue of a meeting between the agency and maritime stakeholders.
He said that the agency had only just concluded certificate verification and background checks on Nigerian seafarers.
"NIMASA, therefore, urges all stakeholders to continue to support it to eradicate forged certificates in the Nigerian Maritime Industry. NIMASA is currently going ahead to establish an ongoing seafarers' database to enable their employers and other maritime administrations to verify the authenticity of Nigerian COCs," Udoye said.
The director said that NIMASA had also begun auditing existing maritime training institutions in the country to eliminate the fake ones and improve service delivery.
To boost maritime development and ensure effective regulation of safety and security in Nigerian waters, Udoye said NIMASA had continuously striven to build strategic alliances with other government agencies.
He listed these agencies to include the Maritime Police and the Armed Forces.
"A direct outcome of this is the establishment of the Maritime Guard Command, MGC, which comprises of a detachment of Naval Personnel commanded by a Senior Naval Officer and presently stationed in the agency," the director said.
Udoye said that the International Labour Organisation had a five-year action plan to achieve rapid, widespread and effective implementation of the Maritime Labour Convention 2006.
According to him, the Convention will come into force in August, having been ratified by 30 member states.
However, he noted that NIMASA alone could not undertake the task of maintaining cleaner seas and ensuring safer ships, a task which he described as enormous.
Udoye urged stakeholders in the sector to explore areas where they could partner with NIMASA so that collectively, they could help Nigeria to benefit from its maritime industry.