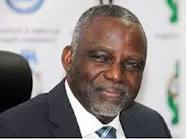 Omoh Gabriel
17 August 2012, Sweetcrude, ABUJA – THE row between the Power Holding Company of Nigeria, PHCN, workers and the Federal Government arose as a result of the illegality and manipulation of the pension act to pay retiring PHCN workers.
Several of the workers were paid under the old pension scheme while the new pension was in operation, which was a gross violation of the law.
In the new power arrangement being worked out, state governments will be encouraged to partner with distribution companies. These were disclosed Thursday by the Minister of Power, Prof. Barth Nnaji at a briefing on issues in government-labour negotiation.
He said government was planning renewable energy and coal powered plant in Enugu and other parts of the country.
Renewable energy underway
The minister said the management of PHCN failed in its responsibility to fund its pension scheme, which as of today is in deficit. The management did not transfer its workers to the new pension arrangement and neither paid its 7.5 per cent contribution nor deduct that of its workers yet it was finding money to pay retiring employees of the company based on the old pension scheme.
Nnaji said government has been negotiating with workers and that while they have accepted many of the terms of negotiation, they have refused to open accounts with Pension Fund Administrators to enable their benefits transferred to the PFA as required by the Pension Act.
Giving insights into the deadlock between his ministry and labour over severance package, he said the Federal Government has agreed to pay the workers their entitlement based on the 2004 Pension Act even when PHCN had failed to fund its superannuation.
PHCN revenue less than overhead
He said as a sign of government's commitment to workers the Federal Government in 2010 paid N57 billion owed to them as a result of the monetization policy. He said PHCN generates revenue that is far less than its overhead cost of N22 billion. He said as if this was not bad enough the workers during the negotiation demanded for salary increase which the government granted them 50 per cent pay rise in the belief that the workers would be pacified in the interest of getting electricity to Nigerians.
He said the wage bill was N7 billion before the increase. According to him, despite the paucity of funds available to PHCN, the Distribution CEOs were asked to pay the workers the new salary. He said also that the unions requested that 11,000 casuals be regularized and it was done. He said from the calculation done some PHCN workers may get two years pay and some others five years yet they are holding the country to ransom.