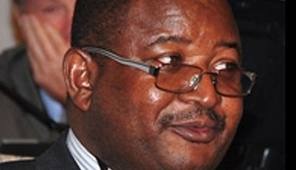 06 August 2013, Abuja – The Nigerian National Petroleum Corporation, NNPC, has said it is in talks with about six companies including Omega-Butler Nigeria Limited on the use of floating Liquefied Natural Gas, LNG, vessel to access stranded gas resources offshore in the Niger Delta.
Already, Omega-Butler was said to have raised the necessary funds of up to $10 billion for the joint venture, JV.
It was understood that the NNPC was not expected to commit funds to the JV operation, but would be majorly involved in the processes as the statutory manager of Nigeria's hydrocarbon resources.
The Executive Director, Corporate Planning and Strategy of NNPC, Dr. Timothy Okon, who was represented by an official of the corporation, Mohammed Bashir, confirmed the development at the "external stakeholders' forum" organised by the Nigerian Liquefied Natural Gas (NLNG) Limited to discuss the challenges and prospects in Nigeria's LNG, Natural Gas Liquids, NGLs, and Liquefied Petroleum Gas, LPG, production and market.
Okon explained discussions with the six companies had reached advanced stages, adding floating vessel mechanism would be deployed to extract offshore stranded gas resource deposits in the Niger Delta.
But Okon, who did not provide deep details on the floating LNG operation, only noted the technology had been deployed to extract stranded offshore gas reserves in several locations, adding the technology had been proven to be cost effective in terms of operation.
When asked to comment on possible take-off timeframe of the floating LNG project as well as NNPC's overall commitment, Okon said: "As at now, discussions are ongoing and NNPC is considering proposals on this, but there are about six companies that have indicated interests to work with the NNPC on this; the technology of cost effective and easy to deploy."
Minister of Petroleum Resources, Mrs. Diezani Alison-Madueke, stated recently that Nigeria's gas reserves as at the end of 2012 was 182 trillion cubic feet (tcf) representing a 0.01 per cent drop in reserves when compared to the figures of 2011.
She said government was committed to promoting investments in Nigeria's gas sector with the intention of creating a gas-based industrial revolution within the country's hydrocarbon industry.
– Chineme Okafor, This Day