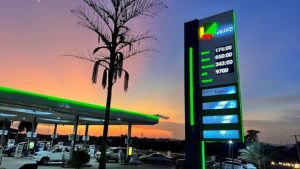 Mkpoikana Udoma
Port Harcourt — The Independent Petroleum Marketers Association of Nigeria, IPMAN has berated the Nigerian National Petroleum Company Limited, for securing $3billion oil-for-cash loan, describing it as the highest abuse of power and arbitrary allocation of funds.
Recall that the state-owned oil company, NNPCL, has just secured a $3 billion loan from African Export-Import Bank (Afreximbank) in Egypt, with the claims to support the Naira and stabilise the foreign exchange market, which will be repaid with future crude oil production.
The loan, according to the company, will assist NNPC Ltd in settling taxes and royalties in advance, as well as balance between Nigeria's current economic needs and future production capabilities.
But petroleum marketers have flayed NNPC Ltd over loan, wondering how the country's financial stability became a duty of NNPCL and not that of the Central Bank of Nigeria, CBN.
IPMAN Chairman in Rivers State, Dr. Joseph Obele, wondered why NNPC was taking cash loan of $3billion when the federal government just announced saving over N1.4trillion from fuel subsidy removal.
Obele also wondered why NNPC who has failed in ensuring energy security by its inability to refine crude oil in Nigeria, was intruding into the responsibilities of the CBN; and urged the oil company to focus on energy security, and allow CBN focus on financial security.
He maintained that the instability of Nigeria's economy was as a result of misplaced priorities and lack of vision, saying that "this unfruitful approach of NNPC is one of such."
"NNPC securing a loan of $3 billion for the purpose stabilising the Naira is the highest degree of abuse of power and arbitrary allocation of funds. It is now clear that the principles of division of labour as stipulated by Law has been dismantled.
"This is an act of omission or unlawful act done in an official capacity by NNPC, which has triggered scholars in the oil and sector on a research to ascertain how financial stability became the duties of NNPC.
The duties of NNPC amongst many includes focusing on energy transition while ensuring domestic energy security by ensuring regular supply of products; while CBN is to be proactive in providing a stable framework for the economic development of Nigeria through efficient and transparent implementation of monetary policies and protecting the Naira against other currencies."
IPMAN further wondered why NNPC was borrowing to do the job of CBN, when the company for over 10 years has been unable to refine one litre of crude oil in-country.
"Under NNPC, Nigeria is the only OPEC member nation who has been unable to refine one litre of crude oil locally. NNPC couldn't secure our reputation among OPEC member nations, but they are promising to secure the Naira. It is so funny, and this can only be possible in Nigeria.
"NNPC has the right to secure loans and in any case, if they don't have need for the loan, they should channel it to hungry Nigerians. They should have used the loan to build modular refineries and repair our refineries that will employ million of Nigerians.
"Stakeholders are still confused to agree with realities that NNPC actually needed a loan at a time they told us that over N1 trillion has been saved from subsidy removal, at a time they said Nigeria will have excess money because of fuel subsidy removal.
"As we speak thousands of contractors that have executed jobs for NNPC over the past one or two years are lamenting delayed in contract payment, NNPC didn't borrow to pay those contractors, yet they are borrowing to do the job of CBN."
Follow us on twitter