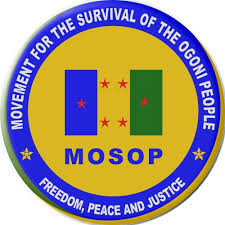 Mkpoikana Udoma
13 December 2017, Sweetcrude, Port Harcourt – The Movement for the Survival of the Ogoni People, MOSOP, has said that Nigeria's federal structure s discriminatory and threatening the survival of indigenous communities like the Ogoni people.
The Publicity Secretary of MOSOP, Mr. Fegalo Nsuke, stated this while addressing leaders of the Ogoni Women of Prayer Peace Initiative in Yeghe, Gokana Local Government Area of Rivers State.
Nsuke also alleged that the people of Ogoni have no place in the current Nigerian system.
"What Nigeria has done to the Ogoni people through discriminatory laws and policies amounts to gross abuse of the rights of the people to a dignified life," he said.
The MOSOP spokesperson insisted that the demands of the Ogoni people were just because the Ogoni are a distinct ethnic group within Nigeria whose contributions to national income exceeds those of 20 Nigerian states put together.
Nsuke further said that it was a genocide against the Ogoni people for successive Nigerian regimes to split the country into 36 states and fund the states with the resources from Ogoniland, while the people of Ogoni continue to live without political rights to self determination.
"It is unfair, very discriminatory and will never be acceptable to the Ogoni people that we fund the federal budgets, fund Nigeria's predominantly unproductive states and we live in conditions that are killing our people daily, conditions that only send us to the graves while our land is generating money that give life to the government of Nigeria," he asserted.
Nsuke called on the Federal Government to "respect the wishes of the Ogoni people as contained in the Ogoni Bill of Rights and in particular restore their political rights to self-determination and the demand to manage their own affairs within the Federal Republic of Nigeria.