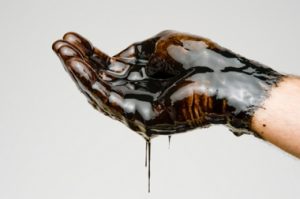 London — Oil traders' concerns have shifted from under-supply to over-supply, the futures contract structure of the global benchmark Brent showed on Wednesday, as expectations of weak economic growth outweigh Saudi Arabia's output cuts.
Saudi Arabia has said it will cut its output in July, deepening the impact of a broader deal among members of the Organization of the Petroleum Exporting Countries and its allies including Russia (OPEC+) to limit supply into 2024.
But economic growth in China, the world's second-biggest oil consumer, has not recovered as quickly as expected from the pandemic and central banks across the globe have hiked interest rates.
Higher interest rates can slow economic growth, which in turn can reduce oil demand.
For the first time since December, the six-month spread for Brent shows contracts for earlier loading are trading below those for later loading, a structure known as contango.
This encourages traders to pay for storing oil so it can be sold at higher prices when supplies are expected to have shrunk.
The same structure for the U.S. benchmark WTI crude oil contract fell into contango for the first time since March on Tuesday.
Brent's and WTI's front-month loading contracts settled down 2.6% and 2.4%, respectively, on Tuesday, having shed around 15% each this year so far.
"Yesterday's performance foresees a meaningful loosening of oil balance embodied in the ominous weakening of the structures of both WTI and Brent," PVM oil market analyst Tamas Varga said in a note.
*Shadia Nasralla; editing: Barbara Lewis – Reuters
Follow us on twitter