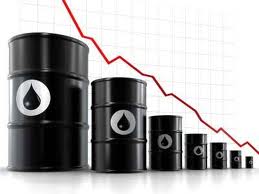 07 September2012, Sweetcrude, London – THE North Sea Brent oil futures fell below $113 per barrel on Friday in anticipation of a US jobs report thatwould likely point to the true economic health of the world's biggest oil consumer, and as the nation considered a release of emergency oil reserves – potentially much larger than the last.
Brent crude futures had fallen 54 cents to $112.95 per barrel by Friday morning, after earlier slipping to a session-low of $112.61. US crude fell 67 cents to $94.86.
"A lot of people were waiting for yesterday's ECB (European Central Bank) meeting and are still waiting for the results of US employment data, which are the two biggest events in the last month," Newedge Japan commodity sales manager Ken Hasegawa told Reuters.
"It's possible that once the market picks up after the US data is published, it will go down on profit-taking, like what was happening today."
Data on Thursday showed US private employers added a stronger-than-expected 201,000 jobs in August and new claims for jobless benefits fell last week to the lowest level in a month, upbeat signals for a struggling labour market.
Oil prices had risen the previous day after the European Central Bank unveiled a new and potentially unlimited bond-buying programme to stem the euro zone debt crisis, but later declined as traders bet that market fundamentals could not justify higher prices.
Obama administration officials met a handful of oil market experts on Thursday as the White House considers the merits of another release of emergency oil reserves – potentially much larger than the last.
Government officials did not reveal any plans they may be making to tap the Strategic Petroleum Reserve (SPR), but they did voice concern about tightening US fuel supply and sounded out the experts on how energy prices could behave in coming months under different scenarios, sources said.
Hasegawa expected Brent crude to stay within a $107 to $117 per barrel range, with US crude to stay in the $90 to $100 range.
"Oil prices might be supported by a lot of measures to improve the situation in Europe, but the upside is limited as many countries do not want oil prices to spike," Hasegawa added.
US crude oil stockpiles fell more sharply than forecasters had expected last week as Hurricane Isaac passed through the US Gulf region and temporarily shut down production platforms, refineries and ports, government data showed on Thursday.
Domestic stocks of crude (excluding oil held in the SPR) fell 7.43 million barrels to 357.1 million barrels in the week ended 31 August, the Energy Information Administration reported.
Analysts polled by Reuters had forecast a smaller drop of 5.3 million barrels.
Energy production restarts continued in the Gulf of Mexico after Hurricane Isaac.
Upward risks for oil prices also remained after a US congressman confirmed a high-level spat between the US and Israel over Iran's nuclear program.
Israeli Prime Minister Benjamin Netanyahu blew up at the US ambassador last month because he was "at wit's end" over what he saw as the Obama administration's lack of clarity on Iran's nuclear programme, House
Intelligence Committee Chairman and Republican Mike Rogers said on Tuesday.
Iran said its nuclear programme was for peaceful energy purposes.
Israel is facing growing international pressure not to unilaterally attack Iran's nuclear infrastructure and the US has made clear that it opposes any such strike, Reuters stated.