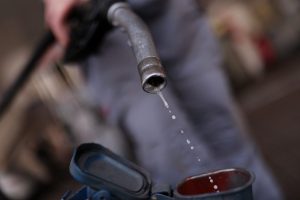 British Columbia — Oil prices fell on Monday as questions over China's economy outweighed OPEC+ output cuts and the seventh straight drop in the number of oil and gas rigs operating in the United States.
Brent crude fell 54 cents, or 0.7%, to $76.07 a barrel by 1549 GMT while U.S. West Texas Intermediate (WTI) crude lost 64 cents, or 0.9%, to $71.14. Trading volumes were thin due to a U.S. holiday.
Both contracts ended last week with gains of more than 2%.
"(China's) economy is navigating through powerful headwinds," said PVM oil analyst Tamas Varga. "The property market has not healed from last year's slump, and in May both retail sales and industrial output came in below expectation."
A number of large banks have cut their forecasts for China's 2023 growth in gross domestic product after May data last week showed the post-COVID recovery in the world's second-largest economy was faltering.
China is widely expected to cut its benchmark loan rates on Tuesday after a similar reduction in medium-term policy loans last week to shore up a shaky economic recovery.
In recent weeks global road traffic has been declining, said Jorge Leon, Rystad Energy's senior vice president, which may also point to slowing growth and drag on oil prices.
"Much will depend on China's economic performance in the second half of this year and the effectiveness of the country's recently announced stimulus measures, and on the ability of the US and Europe to avoid an economic slowdown amid interest rates hikes," Leon wrote in a research note.
However, China's refinery throughput rose in May to its second-highest total on record, helping to boost last week's gains, and U.S. energy firms cut the number of working oil and natural gas rigs for a seventh week in a row for the first time since July 2020.
Rising Iranian oil exports also weighed on prices. Iran's crude exports and oil output have hit record highs in 2023 despite U.S. sanctions, according to consultants, shipping data and a source close to the matter, adding to global supply when other producers are limiting output.
The Organization of the Petroleum Exporting Countries (OPEC) and allies including Russia this month agreed on a new oil output deal and the group's biggest producer, Saudi Arabia, also pledged to make a deep cut to its output in July.
*Nia Williams, Ahmad Ghaddar, Katya Golubkova & Emily Chow, Editing: David Goodman, Kirsten Donovan – Reuters
Follow us on twitter