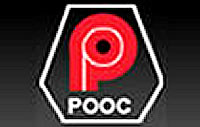 Emma Amaize
03 October 2012, Sweetcrude, AGBOR—There is crisis brewing between Pan Ocean Oil Exploration Company of Nigeria Limited and no fewer than 170 oil and gas-bearing communities in six kingdoms in the Delta North Senatorial District of Delta State, over an alleged plan by the company to locate a new flow station in a non-oil/gas producing community.
The communities, under the aegis of Association of Gas Producing Communities, OPL 275, in a statement by the Chairman and Secretary, Mr. Nat Ajuebor and Prince Roland Neemeke, said the traditional rulers and people had, before now, sent a delegation to Pan Ocean in Lagos to express their opposition to the plan.
They said it was, therefore, surprising that the company was still going ahead with the plan to "locate the proposed flow station at Owa Alidinma, a community without oil/gas deposit" and urged it to urgently reconsider the relocation.