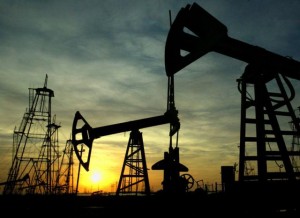 28 February 2013, Sweetcrude, London – Oil traded above $113 a barrel on Wednesday, up from a one-month low as two days of top-level talks on Iran's nuclear programme failed to yield any sign of a breakthrough.
US Federal Reserve chairman Ben Bernanke's defence on Tuesday of the central bank's bond-buying – seen as supporting economic recovery and thereby oil demand – also supported oil and other riskier assets for a second day.
Brent crude gained 33 cents to $113.01 a barrel by 1045 GMT. The contract traded as low as $112.41 on Tuesday, its weakest since 24 January. US oil gained 21 cents to $92.84.
"There may be some support from the inconclusive talks with Iran around its nuclear programme," said Harry Tchilinguirian, head of commodity strategy at BNP Paribas in London. "Geopolitical tensions with Iran easily flare up and boost the risk premium embedded in the oil price."
A perceived risk to oil supplies from tension between the West and Iran over Tehran's nuclear programme has long supported oil prices, helping to keep Brent over $100 for most of last year.
The so-called P5+1 group of France, Germany, the United States, China, Russia and Britain concluded two days of talks with Iran in the Kazakh capital Almaty early on Wednesday without significant progress on Iran's disputed nuclear programme.
However, the two sides have agreed to meet at expert level in Istanbul next month and to hold further high-level negotiations in Kazakhstan in April.
Oil fell to the one-month low on Tuesday after Italy's inconclusive election results revived investor concerns about instability in the eurozone economy.
Brent rallied to a nine-month high near $120 in early February but has since fallen back on signs the global economy remains fragile. Some see the potential for further losses.
"Brent could come down to $110 or $108. We got so overdone to the upside, the market will get similarly overdone to the downside," said Christopher Bellew, a broker at Jefferies Bache in London.
"The downside is going to be because of weak demand in Europe and OPEC not cutting back on their output to fit in with demand."
Prices drew some support from an American Petroleum Institute (API) report on Tuesday showing crude stockpiles rose less than expected.
Stocks rose 904,000 barrels in the week to 22 February, the API said, while analysts had expected a rise of 2.4 million barrels. Official data from the Energy Information Administration (EIA) is due later on Wednesday