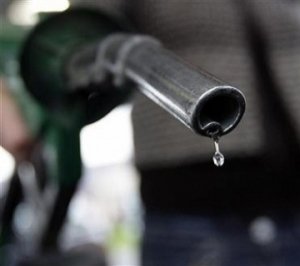 OpeOluwani Akintayo
Lagos — Oil prices bounced back on Tuesday following an announcement by the Nigerian government that it was suspending removal of fuel subsidy over inflation.
Brent crude futures rose 61 cents, or 0.7%, to $86.88 a barrel at 11:24AM Nigerian time, recovering some of the previous day's losses.
Nigeria's finance minister, Zainab Ahmed, Monday said the government has suspended the plan to remove fuel subsidy by the end of the first of 2022 as it may worsen inflationary trends in the country.
"We discovered that practically, there is still heightened inflation, and that the removal of subsidy would further worsen the situation and impose more difficulties on the citizenry," Ahmed said at a meeting with the President of the Senate, Sen. Ahmad Lawan at the National Assembly.
"Mr. President does not want to do that. What we are now doing is to continue with the ongoing discussions and consultations in terms of putting in place a number of measures.
"One of these includes the roll-out of the refining capacities of the existing refineries and the new ones which would reduce the number of products that would be imported into the country.
OPEC daily basket price stood at $87.98 a barrel on Monday, as U.S. West Texas Intermediate, WTI crude futures climbed 44 cents, or 0.5%, to $83.75 a barrel, having slid 2.2% on Monday.
Oil prices reached seven-year highs last week, helped by tight worldwide supply and resurgent global demand.
Experts say supply tightness is expected to continue as OPEC+ struggle to reach its output target and will likely keep its policy of gradual increase of supply. The group is struggling to hit its monthly output increase target of 400,000 barrels per day (bpd).
Nigeria's crude oil output continues to slip lower, recording a drop to 1.19mb/d penultimate month to January 2022.
Lower U.S. oil inventories are also providing support, with crude inventories around the NYMEX WTI delivery point at Cushing in Oklahoma at the lowest for the time of year since 2012.
Portfolio investors also added to their bullish positions in oil for the fifth week running, as the worst of the latest wave of coronavirus infections passed and governments began to lift restrictions on business and travel.
Ahmed said the federal government needs to return to the National Assembly to now amend the 2022 budget and make additional provision for subsidy from July 22 to whatever period that was agreed was suitable for the commencement of the total removal.
Follow us on twitter