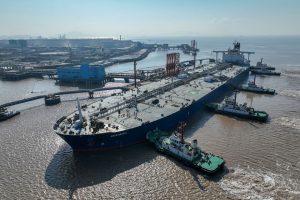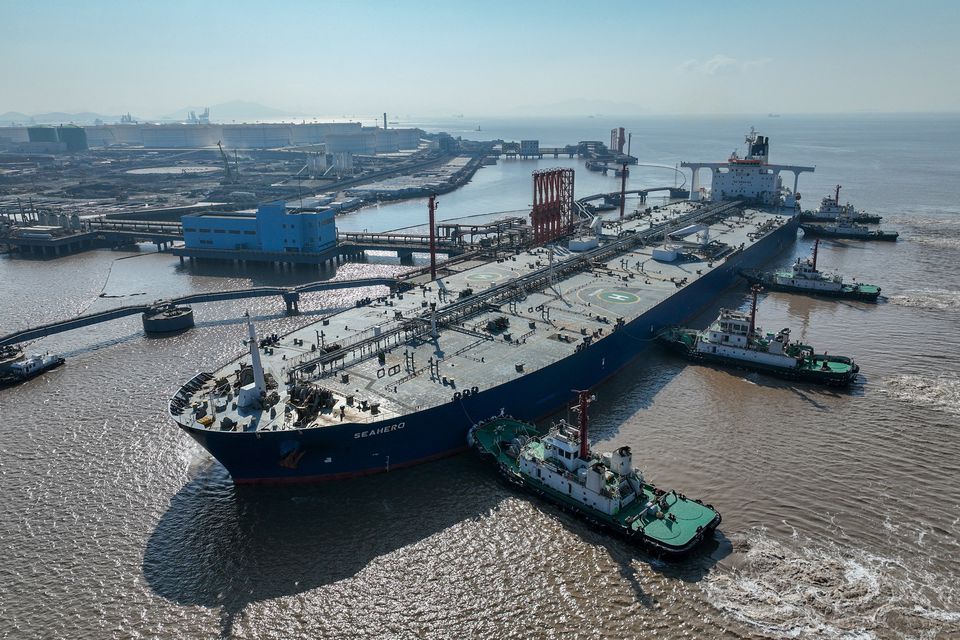 – U.S. crude, gasoline stockpiles fell last week
– China vows to roll out consumption support policies
– US data boosts hope of end to interest rate hikes
New York — Oil prices gained on Wednesday, buoyed by tighter U.S. crude supplies, China's pledge to reinvigorate its economic growth and expectations that the U.S. Federal Reserve will stop raising interest rates soon.
Brent futures were up 27 cents at $79.90 a barrel by 1:09 p.m. EDT (1709 GMT), while U.S. West Texas Intermediate (WTI) crude rose 21 cents at $75.96.
U.S. crude inventories (USOILC=ECI) fell by 708,000 barrels in the last week to 457.4 million barrels, compared with analysts' expectations in a Reuters poll for a drop of 2.4 million barrels, Energy Information Administration data showed on Wednesday.
The data showed inventories in the Strategic Petroleum Reserve climbed for the first time since January 2021, as the U.S. tries to refill the reserve following last year's record drawdown.
"It's an end of an era," said Phil Flynn, an analyst at Price Futures Group. "We're reminded the SPR releases have come to an end, and the market is going to be on much more solid footing."
Meanwhile, China's top economic planner pledged on Tuesday to roll out policies to "restore and expand" consumption in the world's second-largest economy, which could boost oil demand.
U.S. data on Tuesday showing retail sales rose below expectations in June boosted expectations that the Fed will stop raising interest rates.
Higher interest rates increase borrowing costs and can slow economic growth and reduce oil demand.
In another positive sign, European Central Bank (ECB) governing council member Klaas Knot on Tuesday suggested that rate hikes beyond its meeting next week were "by no means a certainty."
"Traders have started to become a lot more optimistic as inflation eases off … any improvement in the inflation data also means an improvement in oil demand," said Naeem Aslam of Zaye Capital Markets.
Meanwhile, Russia is set to reduce its oil exports by 2.1 million metric tons in the third quarter, in line with planned voluntary export cuts of 500,000 barrels per day in August, according to the country's energy ministry.
*Stephanie Kelly; Natalie Grover, Katya Golubkova & Trixie Yap; editing: David Holmes, David Goodman, Paul Simao & Mike Harrison – Reuters
Follow us on twitter