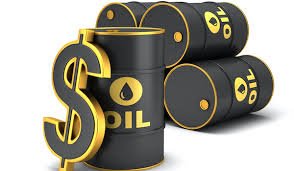 – Traders on alert for OPEC+ meeting
– Debt ceiling bill passed by House of Representatives
– OPEC+ unlikely to deepen supply cuts at June 4 meeting -sources
– U.S. crude oil stocks rise unexpectedly
– Mixed demand indications from China weighing on oil markets
Bengaluru — Oil prices jumped more than $2 a barrel on Thursday ahead of an OPEC+ meeting on Sunday, while the passage of a bill to suspend the U.S. debt ceiling helped to offset the impact of rising inventories in the country.
U.S. West Texas Intermediate crude (WTI) rose $2.4, or 3.5%, to $70.49 a barrel by 2:01 p.m. EDT (1801 GMT), while Brent crude futures rose $2.05, or 2.8%, to $74.65 a barrel.
Both benchmarks are set for their biggest daily gains in nearly a month, recovering from two-straight sessions of losses, after the House of Representatives passed a bill on Wednesday to suspend the government's debt ceiling and improve chances of averting a default.
"The successful debt ceiling negotiations clear that minefield, but the overall demand outlook is still murky – the trucking space is doing poorly, for example," CFRA Research analyst Stewart Glickman said.
The market's focus has also shifted to a June 4 meeting of the Organization of the Petroleum Exporting Countries and allies including Russia, collectively called OPEC+.
"The OPEC+ meeting this weekend may be leading to a little caution around those (low price) levels, particularly in light of the "watch out" warning from the Saudi energy minister," he added.
Four sources from OPEC+ told Reuters that the alliance is unlikely to deepen supply cuts at the Sunday meeting, but some analysts maintain that it is a possibility as demand indicators from China and the U.S. have been disappointing in recent weeks.
U.S. crude oil stockpiles rose unexpectedly last week, as imports jumped and strategic reserves dropped to their lowest since Sept. 1983, according to data from the Energy Information Administration.
"Third Bridge experts would not rule out more aggressive actions from OPEC+, but the tug-of-war right now in the market is the seasonal versus the cyclical," said Third Bridge analyst Peter McNally.
"We are watching to see how strong the developed world's summer demand uptick will be relative to the struggles of China's cyclical recovery. This will determine how effective OPEC+ will be," he said.
*Shariq Khan, Alex Lawler, Rowena Edwards, Arathy Somasekhar & Andrew Hayley, Editing: David Goodman, Kirsten Donovan, David Gregorio & Jane Merriman – Reuters
Follow us on twitter